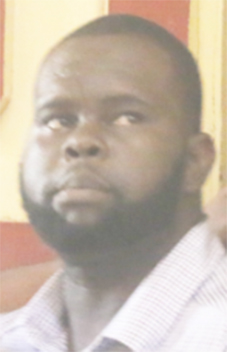 Charged just last Friday with eight counts of fraud, a Diamond man was taken before a city magistrate once again yesterday to answer to another fraud charge.
Jason Aaron stood before Principal Magistrate Judy Latchman once more and was read a charge which stated that on January 17th, 2018, at Georgetown, he obtained $250,000 from Duan Boston by falsely pretending to him that he had money in his Bank of Baroda account to honour a cheque.
Aaron denied the charge.
According to the prosecutor, Aaron, who claimed he had several contracts in and around Georgetown, had approached Boston to work for him for $250,000.
He subsequently gave him a cheque. However, after Boston went to deposit the cheque, he learnt that Aaron did not have sufficient funds in his account to honour the cheque.
According to the prosecutor, when confronted, Aaron promised that he would pay Boston.
Aaron was subsequently granted $300,000 bail by Magistrate Latchman and is set to make his next court appearance on June 12th.
In seven of the eight charges read to the Aaron on Friday, he was accused of obtaining $416,000 in October, 2017 by falsely pretending he had money in his bank accounts to honour various cheques he had issued. He was also accused of forging an irrevocable power of attorney.
Around the Web