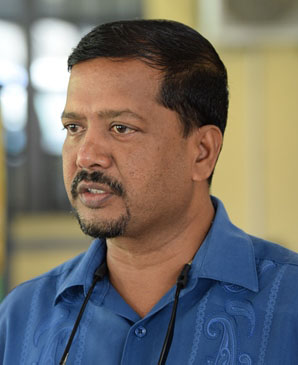 Twenty-one students from the West Demerara Secondary School (WDSS) will be the first to pursue studies in Portuguese at the Caribbean Examinations Council (CXC) level. 
This was disclosed by WDSS Head Teacher Harry Narine, during an interview with the Department of Public Information.
According to Narine, the course was added to the institution's curriculum approximately four years ago.
"The school is one in the region that has been able to sustain good results in both the field of academics and extra-curricular activities.
This includes excelling in Mathematics and English Language, as seen in last year's report at CXC with an 89 percent and in 2016, 92 percent…. We are not just a school that provides a curriculum to achieve academic success, our students are equally balanced", the Head Teacher said, according to DPI.
Around the Web