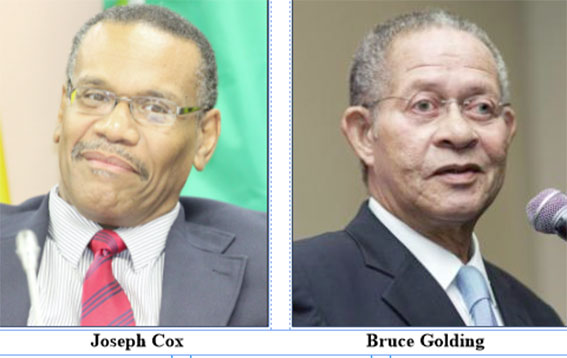 The working of the CARICOM Single Market and Economy (CSME) is expected to come under "heavy interrogation" over the next two days among regional stakeholders in the private and public sectors says CARICOM Assistant Secretary General Joseph Cox.
Grenadian Prime Minister Dr Ralph Gonsalves and former Jamaican Prime Minister Bruce Golding are expected to be among contributors and resource persons.
"There will be a full interrogation of all aspects of the CSME," Cox told Stabroek News yesterday.
The forum will engage the stakeholders at a high level discussion that will also include several policymakers, permanent secretaries, and ambassadors. It will take place tomorrow and Saturday at the Ramada Georgetown Princess Hotel, Providence.
At the 2016 Regular Meeting of the Conference of Heads of Government Meeting in Georgetown, Trinidad and Tobago Prime Minister Dr Keith Rowley made a call for the heads to put the CSME back on the front burner as a means to revive the region's ailing economies. 
Gonsalves, who was a signatory to the Revised Treaty of Chaguramas in 2001 which provided for the creation of the CSME, had been very critical of its implementation, Cox said. He is expected to share his experience in the implementation of the CSME.     
Golding, who chaired the CARICOM Review Commission for the Jamaican Government, has been critical of CARICOM Member States for failing to take advantage of opportunities for trade in the region. The region imports US$35 billion in merchandise annually but only US$3 billion is from among Member States and other Caribbean countries. He thinks this is partly due to member states' failure to implement the CSME.
Golding is also expected to share his insight gained from the review commission as well as being a former head of state, Cox said.  
Following the signing of the revised treaty, the CSME was crafted for implementation in 2006. It is meant to create a single economic space among member states by removing trade and other restrictions that would allow for free movement of goods, services, people, capital and technology.
The broad themes of the meeting, Cox said, will cover public education which is seen as a failure in the implementation of the CSME, the CSME within the construct of the private sector and labour, free movement of people, goods, services and capital and technology and optimising the CSME for economic recovery and prosperity.
The recommendations coming out of the meeting will go to the Thirty Ninth Regular Meeting of the Conference of Heads of Government scheduled to be held in Montego Bay, Jamaica from July 4 to July 6.  
Around the Web