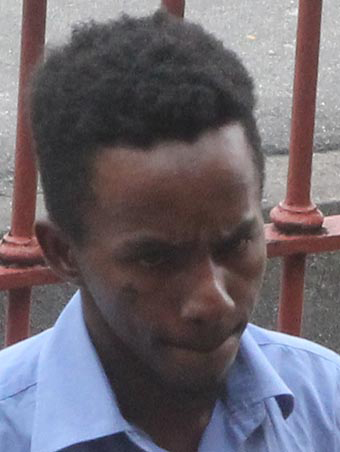 Three weeks after he was handed a three-year sentence for possession of eight grammes of cannabis for the purpose of trafficking, Carl Mangal was yesterday granted bail by a High Court judge pending an appeal.
Stabroek News was able to confirm that Mangal's bail was set at $40,000.
It was further told that Mangal's appeal record is being prepared, with one of the principal grounds to be highlighted being the magistrate's failure to consider that the weight of the drug could amount to a special circumstance.
In May, Mangal had appeared before Principal Magistrate Judy Latchman and admitted that on May 18th, at Princes Street, Lodge, he had 8.4 grammes of cannabis in his possession for trafficking.
As a result, Magistrate Latchman handed down the three-year prison sentence and a fine of $30,000.
However, the sentence sparked public outrage as many called for a review of the penalties for possession of small amounts of marijuana. In light of the circumstances, attorney Nigel Hughes offered legal representation to Mangal's family and has been working on the appeal.
Around the Web