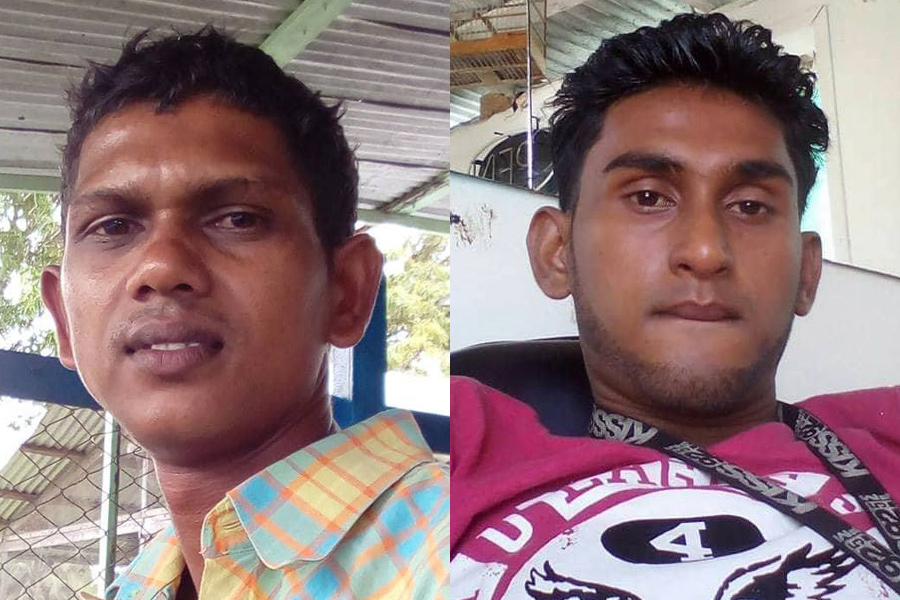 Leon Jaggernaught and Joshua Khan, the operators of the Route 42 minibus that was seen overloaded with school children in a widely-viewed video on Facebook, were yesterday both fined for the offence and others.
Jaggernaught, 32, of Laluni Highway, who was the driver, and Khan, 22, of 560 Golden Grove, East Bank Demerara, were hauled before Magistrate Sunil Scarce at the Providence Magistrate's Court to answer multiple several charges.
After offering guilty pleas and saying they were sorry for their actions, Jaggernaught was fined a total of $40,000 and his driver's licence was suspended for three months, while Khan was fined a total of $20,000.
It was alleged that on June 6th, 2018, while being the operators of BWW 7259, they carried 17 extra passengers in the 15-seater vehicle. This charge was, however, amended to say that they had seven extra passengers after the men refuted the number given by the police.
They also admitted that they had more than the allotted amount of passengers in the vehicle's front seat.
Jaggernaught was separately charged with breaching his insurance by carrying more than the number of allowed passengers, while Khan was separately charged with failing to obtain a conductors licence.
They pleaded guilty to the offences.
The police prosecutor told Magistrate Scarce that on June 6th, minibus BWW 7259 was overloaded with children from the Friendship Secondary School. The vehicle was later intercepted by a police rank and both men were taken into police custody and they admitted under caution to the various offences that were uncovered.
The video of the overloaded bus, which was viewed widely on Facebook, was also shown to the magistrate, who praised the police for using social media to their advantage to prove cases.
The operators were also separately charged with being untidy on June 7th, at Grove, East Bank Demerara.
Although the men, who said they were dressed in jerseys, jeans and sneakers, pleaded guilty to the charges, they were later dismissed by Magistrate Scarce, who said he believed the men were dressed appropriately.
Around the Web