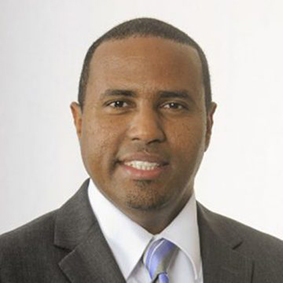 Caribbean Development Bank (CDB) Director Dr Justin Ram has suggested that the region's best brains from governments, private sector, labour and civil society should "perhaps" be locked in a room for two months so they can devise an implementation plan for five major challenges facing the Caribbean Single Market and Economy (CSME).
Addressing yesterday's opening of a Shareholder Consultation on the CSME at the Ramada Princess Hotel at Providence, Ram said the CSME was critical to the region's development and solutions must be found for the macroeconomics, productivity and competitiveness, social and human development, environmental and migration challenges facing the region.
Given the challenges, he said, "We really need to step back today, so we can jump better into the future."
Using the analogy of the high jumper who rocks back before heading down the stretch to rise as far as possible, he said, "We really need to step back today and take a look at what we are doing in the region."
Outlining the challenges based on the CDB's 2017 economic review, Ram said, at the macroeconomic level some countries have recorded some of the lowest growth rates on average since the 2007 recession. The region's economies grew by 2 percent on average and while growth was narrowing, he said, it was uneven.  
Last year, Dominica recorded a negative 6.9 percent growth due to the ravages of Hurricane Maria. Grenada recorded a positive 4.5 percent growth.
Debt levels, he said, were also unsustainable and uneven, from as low as six percent of GDP to as high as 150 percent of GDP at the end of 2017.
The major reasons for this, he said, is that governments are spending a lot on wages and salaries and foreign currency reserves are at a threshold but for two countries whose reserves are at less than desired levels.
On productivity and competitiveness, at the last board of governors meeting held in Grenada, he said, it was revealed that extra-regional travel increased significantly between 2006 and 2016 but intra-regional travel declined by 1.8 percent.
On doing business globally, he noted that the Caribbean region  was ranked "on average" at 59 out of 178 in 2008, and was last year ranked at 123 on average out of 190 countries.
On the social and human development front, he said, "unemployment rates in the Caribbean are really high. In some countries it is as high as 25 percent and as low as three or four percent." Youth unemployment is at 40 percent in one member country.
On population and migration, Ram said that based on global trends many countries would have declining populations and the Caribbean region is not exempt.
By 2100, he said, "Jamaica's population is expected to decline by 50 percent, Trinidad and Tobago by 28 percent, St Vincent and the Grenadines by 29 percent and Grenada is expected to have less people than it had in 1950."
North America, which now has five percent of the world's population, he said, is expected to decrease by 4 percent by 2100. "Europe will go from 10 percent to six percent and Asia will decline from 60 percent to 43 percent."
It is projected, he said, "Africa will rise from 17 percent to 40 percent.
Noting the forecast, he questioned whether the region was prepared given that "Many of our countries have lost more than 70 percent of their labour forces." The labour force, he said, represents over 70 percent of the people with tertiary education.
On the environment and natural disasters and their impact on countries' GDP, Ram said, in 1989 Hurricane Hugo caused 434 percent of the GDP in damage to Montserrat. In 2004, Hurricane Ivan caused 200 percent GDP loss to Grenada and in 2015, Tropical Storm Erica caused 90 percent of GDP losses to Dominica. Again in 2017. Dominica suffered a 225 percent loss in GDP from Hurricane Maria.  
To boost resilience to the region's challenges, he suggested that each country establish rainy days funds, ensure children have access to good quality education, invest in smart infrastructure and dismantle barriers to trade.
"We ultimately believe that building resilience must start at the household level. A resilient household mean a resilient society and economy," he said.
Around the Web