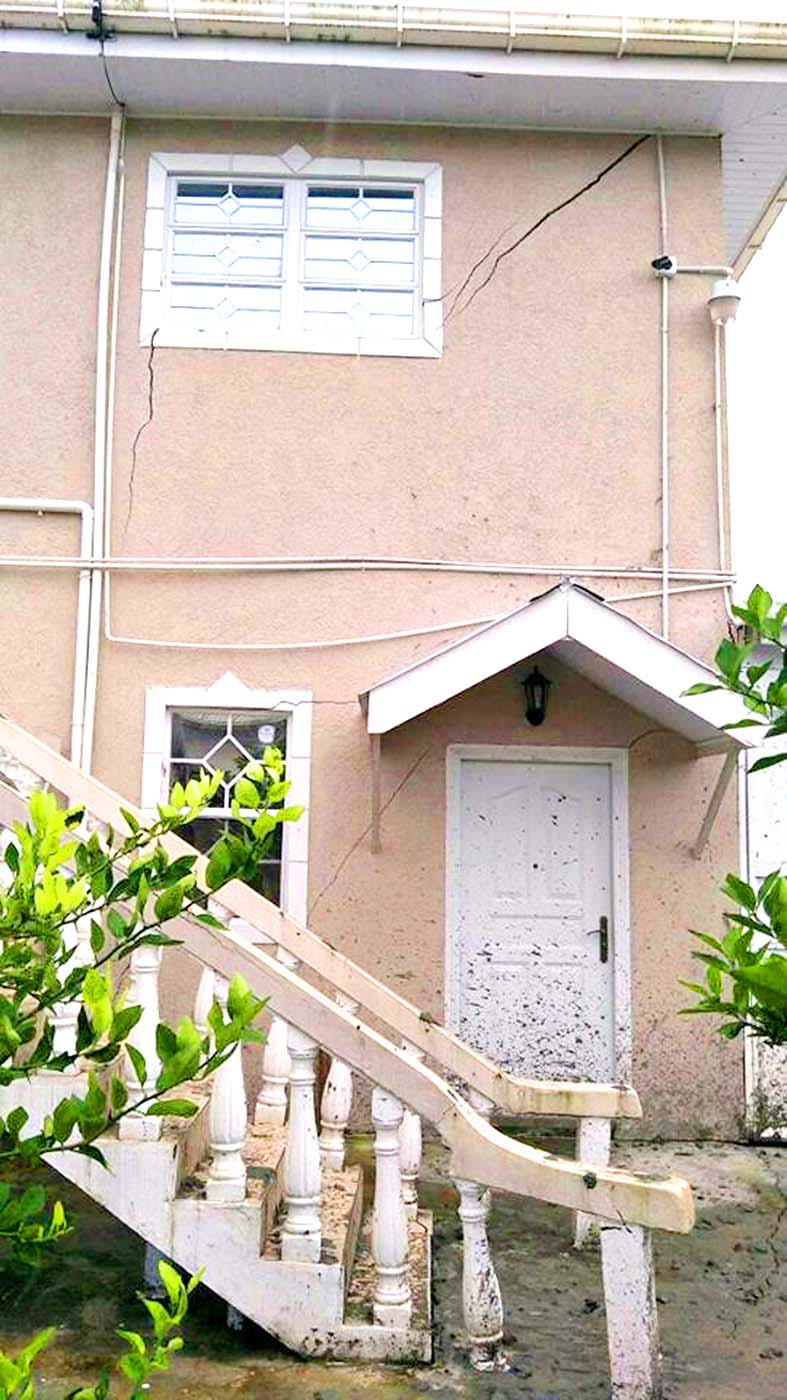 With clean-up works having commenced in preparation for the recapping of an illegal Diamond Housing Scheme well which caused an eruption of mud, water and suspected methane gas on Thursday, other residents who suffered damage to their homes are now left to fend for themselves.
The well, which erupted in the yard of Soownauth 'Water Man' Gorakh, of Sixth Avenue, Diamond Housing Scheme, ejected water and mud up to 100 feet, beginning last Thursday afternoon.
Recapping of the well, which is expected to start today, can take as long as three weeks. Officials have assured that the release of gas has been limited to the property, removing the risk of exposure to residents in the surrounding area.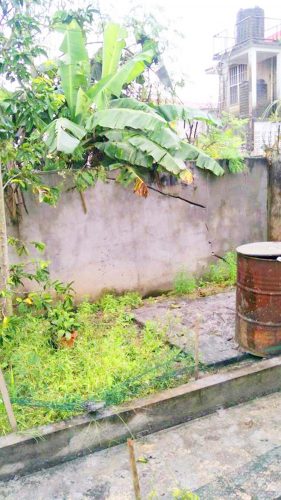 However, even with the recapping of the well and the cleanup that is taking place, neighbours whose houses sustained damage from the eruption have been left to take care of their own repairs. Gorakh's house is said to have been completely destroyed by the suspected natural gas explosion.
One homeowner Rena Sanmoogan told Stabroek News yesterday that her house suffered extensive damage. She noted that their concrete fence has cracked and has shifted on both sides, the entire back of the home has sunk and there is caked mud on her roof, windows, shed and gutters.
When asked about an estimate of the damage, Sanmoogan was unable to give a figure but noted that her insurance company would not be covering it. She added that she would have to repair the fence and rebuild the foundation, and power wash and repaint the home.
Presently, Sanmoogan said that they are unable to flush their toilets because their drains are clogged.
The homeowner noted that someone from the Civil Defence Commission had spoken to her but there's no word from any Government official or Gorakh on financial assistance.
Another homeowner, Gail Fraser, who is presently abroad, shared with this newspaper how dismayed she was with the damage to her home.
"I recently had a surgery done to my eyes so I can't come home as yet because of the pressure, she said, but I am so worried. It took all my life's savings and years of working hard overseas to build my home and then to see this."
Fraser went on to say, "Everyone is focused on what happened in his yard but no one seems to be asking what will happen to us and who will pay for the damage done to our property. He has a house in (another part of)  Diamond where he went for refuge but what will happen to me when I return when I don't have anywhere to go?"
According to Fraser, pipes that were laid underground in her yard burst and flooded the yard and garage
"The impact of the blow was so severe it burst up the foundation," she said, "destroyed the fence, the back steps and there are huge cracks straight up the concrete to the ceiling. It is unsafe to go into the house. "
Fraser's biggest question is who will pay for the damage she sustained, because it would appear as though the entire house has to be repaired.
A relative of Fraser also noted that his cousin, who was residing in the bottom flat of the home, had to be taken to the home of a relative as the home is now unsafe to stay in.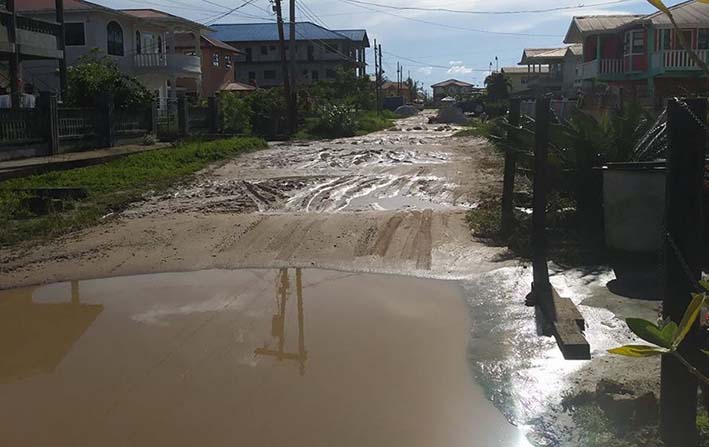 Apart from damage sustained by various residents as a result of the well, residents are fuming over the poor condition of the roadway which would be hazardous if an evacuation was needed or just for daily use.
When Stabroek News visited the area yesterday, residents were observed  shovelling sand into miniature pools that lined the roadway.
One resident, who has been living in the area since about 2005, stated that since that time the road has not been done with the exception of brief work in 2008 and loam being placed in 2017.
Around the Web