The 21-year-old boyfriend of Sasia Adams, the young woman who succumbed last week after allegedly jumping from a moving car that was being driven by him, was today charged with manslaughter.
Rick Sewcharran, of 143 Section A, Block Y, Golden Grove, East Bank Demerara, was brought into the Georgetown courtroom of Chief Magistrate Ann McLennan, who read the charge to him.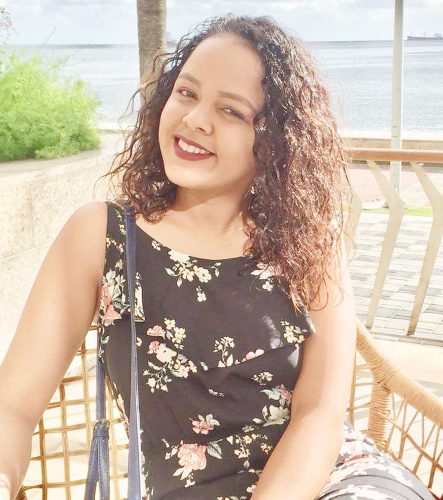 The charge alleged that on June 10th, at Lamaha Street, Georgetown, Sewcharran unlawfully killed Adams.
Sewcharran, an operations officer at Freightlink Express, was not required to enter a plea to the indictable charge.
Attorney Sanjeev Datadin, in association with Siand Dhurjon, made an application for bail on Sewcharran's behalf.
Describing the case as a most unfortunate one, Datadin, stated that there is no evidence that the defendant deliberately or actively did anything to bring about Adams' demise.
He added that Sewcharran's story is that the deceased opened the door of the car and eventually fell out and suffered injuries as a result.
Datadin noted that his client would have assisted the police in every possible way he could, including providing them with a statement, and going back to the scene to show officers what occurred and where it occurred.
In seeking bail, the attorney stated that his client was not a flight risk.
Police Prosecutor Gordon Mansfield made no objection to bail being granted but requested that it be substantial. The prosecutor told the court that if bail were granted, he also wanted conditions to be attached.
Chief Magistrate McLennan later granted Sewcharran his release on $500,000 bail and ordered that he lodge his passport with the clerk of courts and report every Friday to the Alberttown Police Station.
The matter was then adjourned until July 13th.
It was previously reported that Adams, a resident of East Street, Georgetown, was rushed to Dr Balwant Singh's Hospital around 8.30 pm on Sunday, June 10th, with severe head injuries. She was admitted to the Intensive Care Unit on a life-support machine. She died at around 11.25 am on last Tuesday.
Sasia had been taken to the hospital by her boyfriend. Upon arrival at the hospital, Sasia, who was conscious, reportedly related to officials there that she sustained her injuries after she fell at home.
Around the Web