Minister of Public Security, Khemraj Ramjattan says the government will be moving to recompose the police 'F' division to help improve security in hinterland and mining regions. 
He was speaking to members of the mining sector on Wednesday at an inter-ministerial forum at the Marriott Hotel, Georgetown.
Among the concerns raised by mining representatives were insufficient public security and a high incidence in Trafficking in Persons (TIP).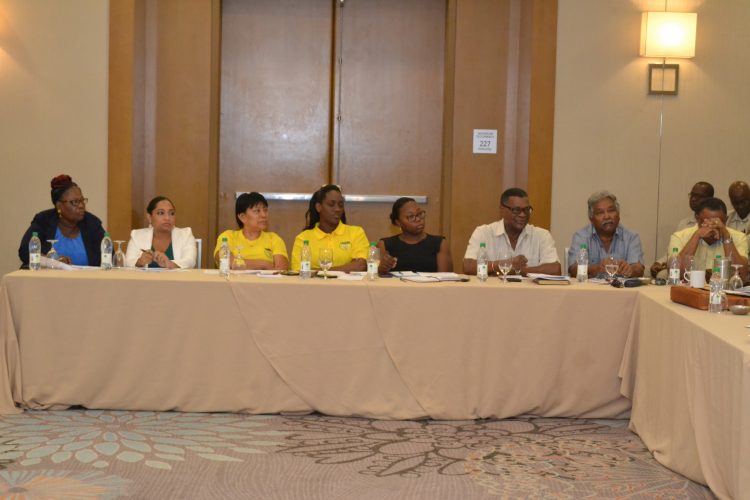 According to the Department of Public Information,  Ramjattan said there remains a challenge within the force regarding human resources. Currently, there is a deficit of some 7,000 police officers, however, his ministry is doing the best it can to tackle the shortfall.
The minister said there is a need for more senior officers in 'F' division that will incorporate regions one, seven, eight and nine.
With the rejigging of the division,  Ramjattan said three headquarters, will be established in Bartica, Mabaruma and Lethem and will be manned by Senior Superintendents and Superintendents, DPI reported.
Rehabilitative works will also be done at all police stations in the regions and will include barrack rooms for female officers. The ministry will also have to supply more ATV's for officers to traverse far-flung areas.
In the area of Trafficking in Persons, the minister lamented that there is very little cooperation by some persons and sometimes ranks of the force, who have evidence.
Around the Web