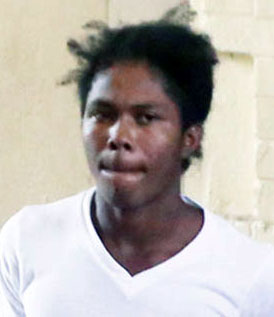 A Port Kaituma youth was yesterday charged with stealing over half a million in valuables in a break-in.
It is alleged that between June 17th and June 18th, 2018, Hilbert De Souza, an 18-year-old miner, broke and entered the house of Diane David and stole a gold chain valued at $460,000, three gold bangles valued $30,000 and $15,000 in cash, all of which amounted to a total of $505,000.
De Souza, with tears in his eyes, pleaded not guilty to the charge when he appeared before Chief Magistrate Ann McLennan in Georgetown.
According to Prosecutor Gordon Mansfield, De Souza was previously arrested for similar offences but no charges were filed.
De Souza was granted his release on $150,000 bail by the Chief Magistrate, who also ordered him to report every four weeks to the Matthews Ridge Police Station. His next hearing is slated for August 7th at the Matthews Ridge Magistrate's Court.
Around the Web