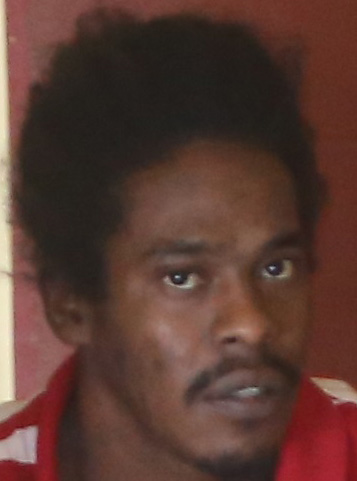 A porter was yesterday remanded to prison after he was accused of stealing mining equipment and selling it.
Junior Robinson, 24, of Port Kaituma, was brought before Chief Magistrate Ann McLennan in George-town to answer to the larceny charge.
The charge alleged that Robinson, also known as 'Jerry' and 'Butler,' between May 15th and May 16th, at Port Kaituma Waterfront, stole four excavator bucket pins, valued at $304,000, two junction boxes, valued at $100,000 and other items, all of which amounted to a total of $819,000.
The stolen equipment was the property of Evel Rodrigues.
While Robinson pleaded "guilty with explanation to the crime," when granted the opportunity to explain he said he that he never stole the items. His plea was then changed to not guilty.
Police Prosecutor Gordon Mansfield told the court that the complainant is a businessman who sells mining parts, among other items. The prosecutor noted that Rodrigues has a metal cage in front of his store that displays certain items and between the dates mentioned in the charge, Robinson removed the items and sold them to persons in the area. According to Mansfield, after the complainant noticed that the items were missing, he reported the theft and an investigation was conducted and it led to the discovery of some of the items in the possession of three persons.
The prosecutor objected to bail being granted, citing the fact that the accused served a 24-month sentence for breaking and entering between 2015 and 2016.
Subsequently, the Chief Magistrate remanded the accused to prison and adjourned the matter until June 27.
Around the Web