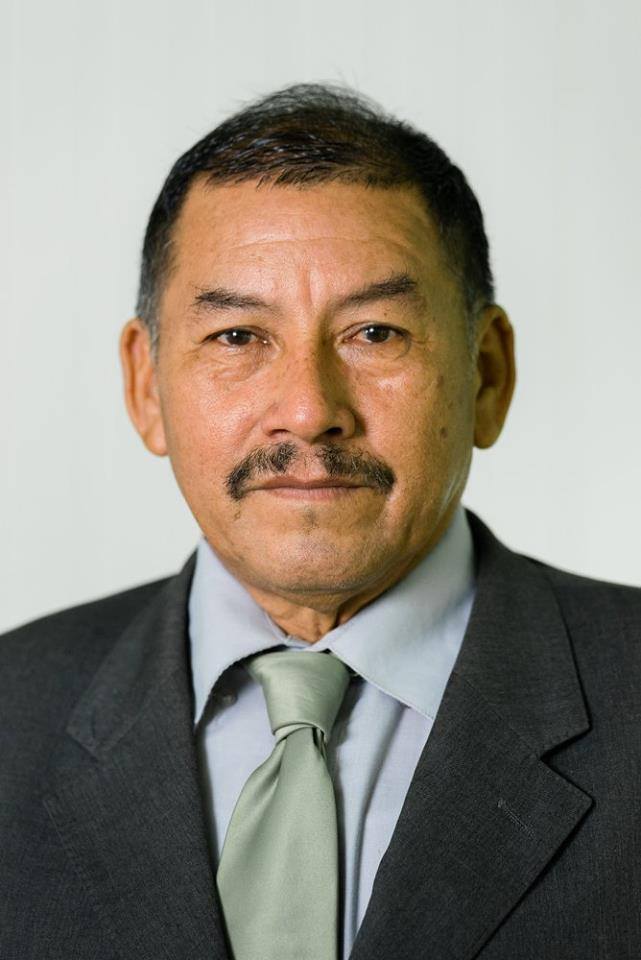 Indigenous communities Micobie and Campbelltown have been given time to decide if they want to become a part of the new Mahdia Township in Region Eight or maintain only their village statuses, according to Indigenous Peoples' Affairs Minister Sydney Allicock, who says participation in the municipality would not cost any community their traditional lands.
During an interview with Sunday Stabroek, Allicock said the two villages are apprehensive about becoming a part of the new township, which Communities Minister Ronald Bulkan has identified as being among the new local government authority areas that will be contested at local government elections later this year.
Allicock explained that Micobie has been given up to July 20th to come up with its position. "Micobie asked for time. They said they need to have more information. They did not believe they had enough time to discuss the issue because they were campaigning for toshao-ship," he explained.
Campbelltown, he added, "has been more aggressive, saying they want nothing to do with a town, has asked for more time."
In a recent meeting with residents of Campbelltown, Allicock said he told them that they were already a town as their name suggests. "I told them they should have had a Patamona name. Anyhow, we gave them the opportunity to decide if they want to be part of the town," he said.
If both should decide that they want to be a part of the Mahdia Township, he said, "They will get four out of the ten [town council] seats."
Among the concerns the people expressed was being taxed for services.
However, he said, "The village will pay a tax but not individuals. They have a right to come up with a memorandum of understanding to safeguard their future since they are fearful."
He recalled saying that the majority of them were Christians and they would know about tithes, which are taxes paid to their churches.    
There is a lot that Indigenous Peoples communities could benefit from in being an active part of NDCs, he further said.
"The story is that Mahdia could go on its own as a township, but the villages have an opportunity to have two bites at the cherry. They have an opportunity where either community can become mayors of the town. Better yet they could have a voice on the town council," he pointed out.
Allicock said he sees the villages joining the township as the groundwork for bigger things for the communities.
He said he had to tell both communities, "You keep saying that you want this, you want that. Now is the time [when] you can get it on your own strength. There is power in your hands. If I get an opportunity like this, I would run with it."
He added, "We didn't go there to fight. All we were doing was giving them the opportunity to reason and to say yes or no to their own future development and that of their children, grandchildren and others to come."
They have the opportunity to develop in the world of technology and manage their affairs while preserving the environment, he said, or they could have their children say, "These old people really messed us up, you know. I have to go and live in town because I do not have opportunities here."
Although an order issued by Bulkan provides for the formation of the Annai Neighbourhood Democratic Council (NDC), the residents of Annai had expressed the desire to remain a village, subject to the Amerindian Act, and Bulkan has said their wishes have been respected.
Asked about the concerns being expressed about Annai and other indigenous villages being absorbed into NDCs and townships and the fear that the communities would lose their traditional lands and way of life, Allicock said, "Nowhere would indigenous lands be lost. People also have their rights to protect their culture."
Since 1980 Annai was an NDC, he said. "Annai was always an NDC. The whole country is divided into NDCs," he added.
While Aranaputa and Yarakita moved ahead as NDCs, he said, "Annai did not support being an NDC and so it remained dormant."
Even though Annai is an NDC, he said, recent surveys done by the Ministry of Communities have found that Annai still does not want to be an NDC. "If they do not want to be an NDC, which will give them additional powers, he said, "Nothing could force them to do otherwise though the opportunity is there for the village council to take."  
Around the Web