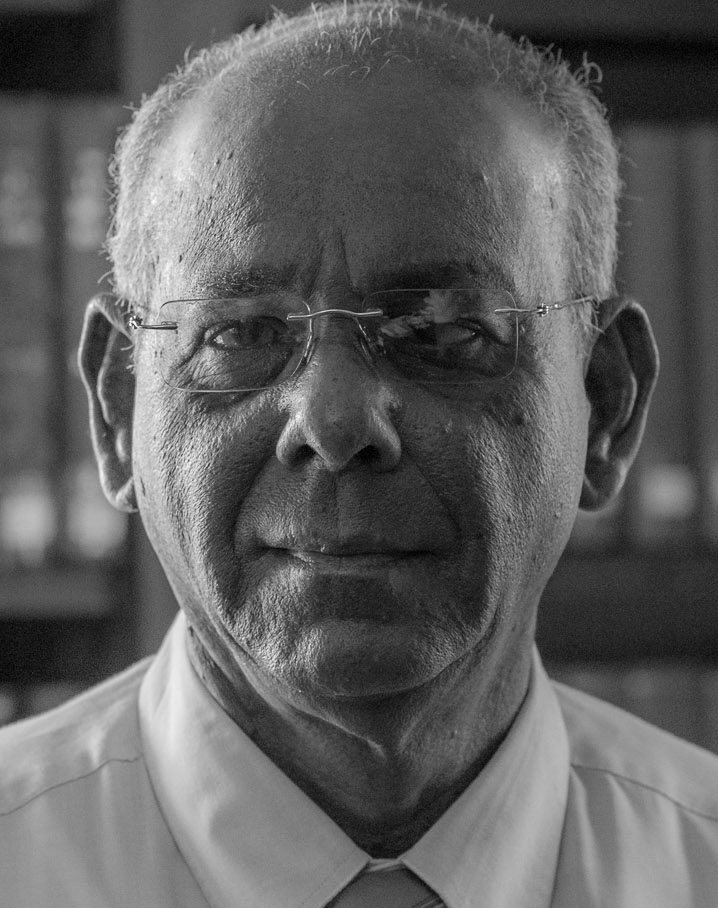 Political analysts Ralph Ramkarran and Henry Jeffrey believe that an Indigenous Peoples party can grab seats at general elections and shake up the political dynamics.
Their comments to the Sunday Stabroek come on the heels of a declaration by the Vice-Chairman of the National Toshaos Council (NTC) Lenox Shuman that he and others intend to form a party for the 2020 general elections.
Shuman, the former toshao of Pakuri, has been an outspoken figure and has criticised the government over land titling, development in Amerindian communities and the failure of President David Granger to meet the NTC.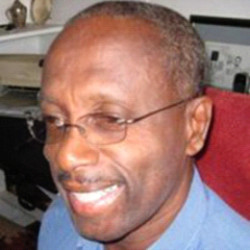 Ramkarran, a former Speaker of the National Assembly, told this newspaper that if the Guyana Action Party (GAP), which drew its support from Indigenous Peoples, could have held a seat in Guyana's Parliament, he sees no reason why a new political party formed by indigenous peoples cannot get more seats in the Parliament.
"If GAP has shown a measure of success without much campaigning in the hinterland regions, it can be done," he said.
The programmes and policies adumbrated by the new party, he said, "will give the electorate a wider range to choose from. It is welcome." 
In a Facebook post on June 18th, Shuman announced the formation of a new political party for 2020, while explaining that he and others were "just simply tired as Indigenous Peoples and citizens of Guyana of how we are treated." Indigenous peoples, he said, were "still begging for our lands, begging for our rights. We are seeing townships being established without our consent. We only get 2%. We have an education system that is failing us. We are seeing a non-movement on constitutional reform. We have a system that is failing our women and children –UNICEF Report. And the list goes on. Don't wait for change. Be the change you want to see."    
While a new party could be formed, Ramkarran said, campaigning in the hinterland is a very expensive proposition as some areas can only be accessed by air and walking from one area to another could take days.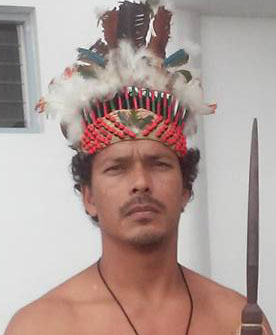 An Amerindian-based party, he said, would have also have to contend with the country's two most established parties, the People's Progressive Party (PPP) and People's National Congress Reform (PNCR), which have strong Amerindians bases. Even though the PPP has far more support from the Amerindians than the PNCR, he said, they both have programmes on the ground in the communities.
"Both parties have said they are multiracial," he said, "but we know the reality and we know where they get their support, and for Amerindians to seek representation through their own, that is the reality in Guyana."
Commenting on Shuman's statement, Minister of Indigenous Peoples' Affairs Sydney Allicock said, "I wish him well. That is his right. I don't know what kind of party, whether or not it is a birthday party. He has his rights."
Minister within the Ministry of Indigenous Peoples' Affairs Valerie Garrido-Lowe added, "When you look at parties formed along ethnic lines, I don't see much success there. Ravi Dev said he wanted to form an Indian Party and all of Guyana went against him. Therefore, it is no different with someone who wants to form an indigenous party. We told Ravi Dev he was racist. The comparison is there. Other parties which attempted did not succeed. They had to bring in other Guyanese to make it viable. I don't see a purely indigenous party being successful. It takes a lot of work, a lot of energy, a lot of courage. I wish him them well."                
'A bigger say'
Political analyst and former government minister Dr Henry Jeffrey said he understands Indigenous Peoples seeking representation on their own, having been "pushed around, remaining the poorest, and having unfulfilled promises by governments."
"The ten per cent of the population" coming into the fray, he said, "could help to change the political process in Guyana." 
Recently, members of the NTC executive complained about not being able to meet with President David Granger. 
From their standpoint and for their benefit, Jeffrey said, they need to have a bigger say in their own and in national affairs.
Amerindians have numerical value and should have greater weight on the political front, he said.
Given the nature of governments winning elections by a couple of seats, he said, "If they have ten per cent of the electorate, they can reign in these two major parties and maybe be able to force themselves into government, particularly if there is constitutional reform which will enable a coalition post-elections."
The traditional parties like the PPP and PNC, he said, "will try to buy them off."
Jeffrey also said, "the Paul Hardy of GAP, who we called Paul 'Hardly,' because of the notion that he was hardly around while campaigning, shows quite clearly that this could be done." 
Also "with oil coming," he added, "the Amerindians will want the ten per cent of oil money and they should be getting more given the state of the hinterland."
On comments that such a party will be racist, Jeffrey said, "There is no problem it being racist. The other parties are racist. Everybody vote for their race."
Since 2009, he said, he has written that Amerindians should form their own party as they are likely to continue to be left out of development. "You cannot expect them to be neutral when they were forced into poverty."
The Amerindians are the only block of exclusive voters who could force change as Guyanese of mixed parentage are not apolitical, he said.
Mixed Guyanese, he said, tend to go with the African-based party because the Africans are far more inclusive than Indians.
Meanwhile, outgoing chairman of the NTC Joel Fredericks told this newspaper that he "absolutely" supports a party coming from the indigenous peoples.
He said there was support for such a party from many, including non-indigenous persons, who have Guyana's economic and social welfare, which encompasses land issues, protection of the forests and the environment and mining issues, at heart.
'Very positive'
Since throwing the idea in the public domain, Shuman told Sunday Stabroek, the response has been "very positive." Coming out of this public discourse, he said, the group will evaluate the responses and make decisions thereafter.
Because they are still in the conceptual stages, he said, he will not speak more about the formation of a party until things are more solidified.    
Nevertheless, the idea of an indigenous political party to specifically address their concerns, he said, was raised several times in communities while he served on the NTC.
Shuman, who did not contest a second term in the Toshao election for Pakuri Village, said he intends to facilitate the formation of a party if it was what the people want but he also has his personal affairs to tend to. This will entail his return to Canada, where he worked as a pilot, but he intends to return to Guyana like other politicians who resided abroad and returned.
Among individuals expressing support for an Indigenous Peoples party are former toshaos, business persons, and representatives of indigenous peoples organisations.
Around the Web