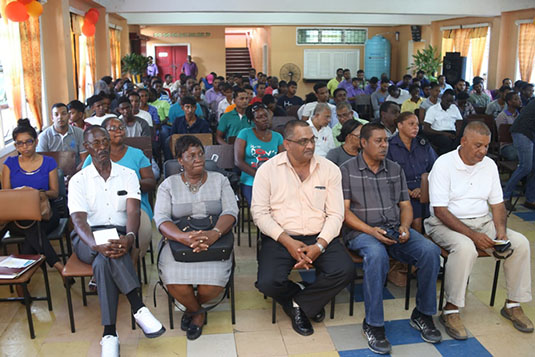 One hundred re-trenched sugar workers and young people from Berbice comprise the inaugural batch of the Industry Skills Training Enhancement Pro-gramme (IN-STEP).
Minister of Natural Resources, Raphael Trotman, officially launched the IN-STEP programme at the GuySuCo  Training Centre, Port Mourant (GTCPM) on Friday.
"We know that many of you are afraid, many of you are worried. We are here as a government … to help you. In a few short months, oil is going to be produced in this country. This county as the sun rises in the east is not going to be left behind. Guyana will rise from Berbice,"  Trotman said, according to the Department of Public Information (DPI).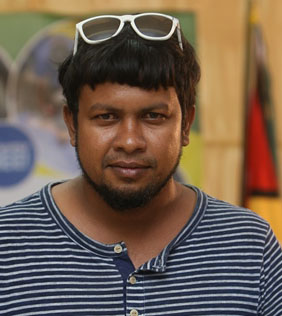 GuySuCo's Corporate Communications Manager, Audreyanna Thomas, said that IN-STEP provides alternative skills for retrenched sugar workers.
The programme seeks to provide certified competency training in welding and fabrication, electrical and refrigeration for retrenched workers.
"This commissioning ceremony today is evidence of a successful partnership … to reskill the ex-employees and other residents in the Region Six communities to give the ex-employees new skills to prepare them for alternative employment," Thomas said, according to DPI.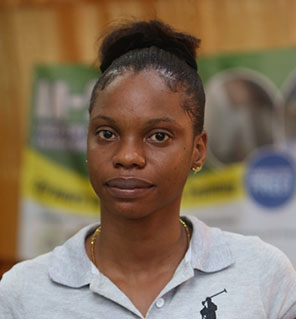 Chairman of the Board of Industrial Training (BIT), Clinton Williams, noted that targeting school dropouts and other young people in the region is key to improving the socio-economic conditions in the Berbice area.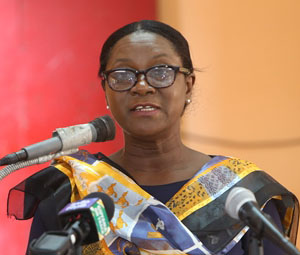 "Under the IN-STEP initiative BIT will continue to review the course content and curriculum together with the TVET (Technical and Vocational Education Training) Council to ensure its relevance," Williams said.
IN-STEP is being financed by the Ministry of Natural Resources at a cost of $4.5M. The programme is 120 hours of training being facilitated on Fridays and Saturdays at the GTCPM.
David Budhram who has been working in the sugar industry for the last 14 years welcomed the initiative. "I hoping that I could equip myself that I could serve back my community because I doing refrigeration," he said.
Ashley Henry told DPI that she signed up for IN-STEP to challenge herself.
For 15-year-old Saif Owal, IN-STEP offers an opportunity for him to gain his certificate towards opening his own business. He wants to become a mechanic.
Around the Web