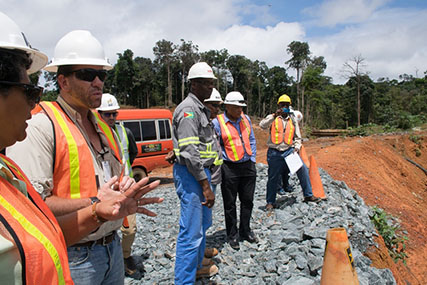 Minister of Natural Resources, Raphael Trotman yesterday visited Australian gold mining company Troy Resources to observe its operations and discuss the company's production targets.
According to the Department of Public Information, the visit to the site at Karouni in Region Seven (Cuyuni/Mazaruni) came as the government moves to boost its efforts to support the mining sector.
Trotman said the government has been engaging the mining sector at all levels as it is seeking higher gold output: "What we want in government is higher productions, but we want to know that is being done in a safe and sustainable manner. Coming to this company and having visited the Aurora gold mines recently, we look for those international standards and best practices and we've seen them here."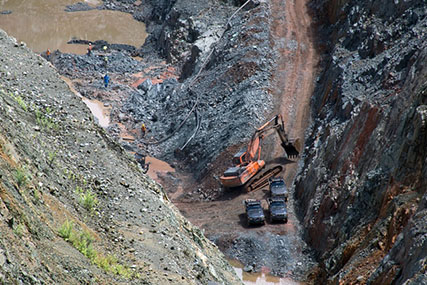 Reports from the company yesterday suggested that there are some challenges with the current weather pattern which is affecting the retrieving of the ore. There are also complaints about illegal mining, and of loggers ruining the roads.
"We need to hear, to work with them to ensure that we have high yields, but that these yields are done in a safe and sustainable manner. We are pleased with what we are seeing. We pledge to redouble our efforts to work with them some more. We will have some more in-office meetings to follow up and discuss how production can remain on target," Trotman said.
Troy Resources' Chief Executive Officer, Ken Nilsson said projections for output will be about 60,000 to 70,000 ounces per year, with just about a year and a half of reserves remaining. The company is now focusing on converting some other resources into reserves and is stepping up its exploration.
Nilsson said the company is also currently reducing the number of its experts and is training local employees to take up operations.
Around the Web