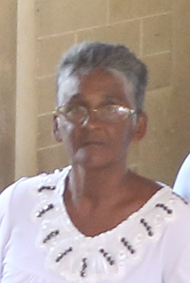 A Bartica grandmother was yesterday remanded to prison after she was charged with being in possession of over eight pounds of marijuana and cocaine found during a police raid of her home.
Roxanne Carrington, 58, was brought before Chief Magistrate Ann McLennan, who read the charge to her in a Georgetown court.
The charge alleged that Carrington, a domestic worker, of Lot 63 Old Housing Scheme Bartica, on June 23rd, had in her possession 2,555 grammes, (5.6 pounds) of cannabis and 1,451 grammes (3.2 pounds) of cocaine.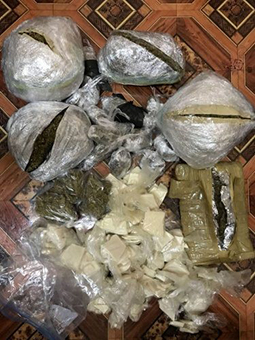 Carrington, with the guidance of her attorney Latchmie Rahamat, pleaded not guilty to the charge.
Rahamat, who requested reasonable bail for Carrington, told the court that the woman has two extra rooms at her home, where she allows persons who are travelling in and out of the interior to stay.
The attorney added that two persons, Betty Mohan, or Becky Ramdass, and Royston Smith, were each occupying the extra rooms.
Rahamat said when the police searched the premises, Mohan was there but Smith, who had left a box and other items, had not yet returned. Though both Mohan and the defendant were arrested, the attorney noted that Mohan was released on her own recognizance.
Police prosecutor Gordon Mansfield then told the court that the police conducted a search on the Carrington's three-bedroom home, where she and Ramdass were present. He noted that in the first room, which was occupied by Carrington, ranks found 17 transparent parcels, along with a brown parcel containing suspected leaves seeds and stems. Mansfield went on to state that in the third room, a quantity of whitish block-like substances, suspected to be cocaine, was found.
When the allegation was put to the defendant, the prosecutor noted, she told the police in an oral statement that Smith brought the narcotics to her home and gave her to keep.
As a result, Mansfield objected to bail being granted, while citing the fact that no special reason was given to the court.
Subsequently, the accused was remanded to prison and the proceedings were adjourned until July 12th, when the case will be called at the Bartica Magistrate's Court.
Around the Web