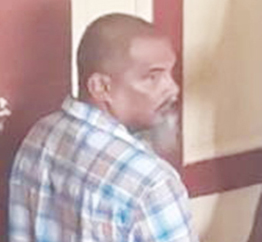 Andre Gomes, also known as 'Zipper,' who is on trial for cocaine trafficking, has been ordered to lead a defence to the charge after a city magistrate yesterday found that a case has been made out against him.
The charge against Gomes, of Lot 32 Craig Street, Campbellville, states that on January 20th, 2018, at Craig Street, Campbellville, he had 992 grammes (equivalent to 2.1 pounds) of cocaine for trafficking in his possession.
Magistrate Leron Daly, who is presiding over his trial, yesterday told Gomes that a prima facie case was made out against him for the crime and that he would have to lead his defence.
The magistrate stated that after looking at the evidence before her, she observed several inconsistencies but the case is set on whether or not she believes the evidence before her.
The matter was then adjourned until tomorrow.
Around the Web