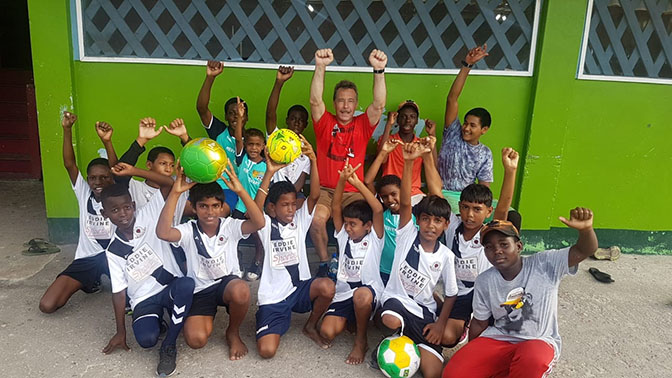 In keeping with his love for sports and helping youth, UK advisor to the Special Organised Crime Unit (SOCU), Dr. Sam Sittlington recently spent some time with the boys and girls of the Joshua House Children's Centre.
In a press release, Sittlington said that on June 9, he and the children were engaged in a number of activities including football and ball games as well as make-up classes which were provided by Orisa Branche.
Sittlington, who hails from Northern Ireland, disclosed that he was a player/manager of a local soccer team for 20 years.
When he came to Guyana he had with him a full football kit consisting of tops, shorts and socks. This, he said, was handed over to the children of Joshua House along with a number of footballs and some refreshments.
"The afternoon was spent trying out some soccer drills and games and then a football match with some very talented young footballers who more than once slipped the ball past [me]", he said in the release.
Around the Web