With a perfect score of 529 marks, Naila Rahaman, of the Westfield Preparatory School in Kingston, Georgetown, is this year's top performer at the National Grade Six Assessment (NGSA).
Rahaman was revealed as this year's top student by Minister of Education Nicolette Henry during the official announcement of this year's NGSA results in the auditorium of the National Centre for Educational Resource Development (NCERD) yesterday.
Other high-scoring students emerged from the New Guyana School, Success Elementary, the New Diamond/Grove Primary, North Georgetown Primary, Leonora Primary, Peter's Hall Primary, Academy of Excellence, Green Acres Primary, One Mile Primary, the Dharmic Rama Krishna and the Vreed-en-Hoop Primary.
The top performers told the media that they sacrificed many extra-curricular activities and dedicated most of their nights and early mornings towards studying.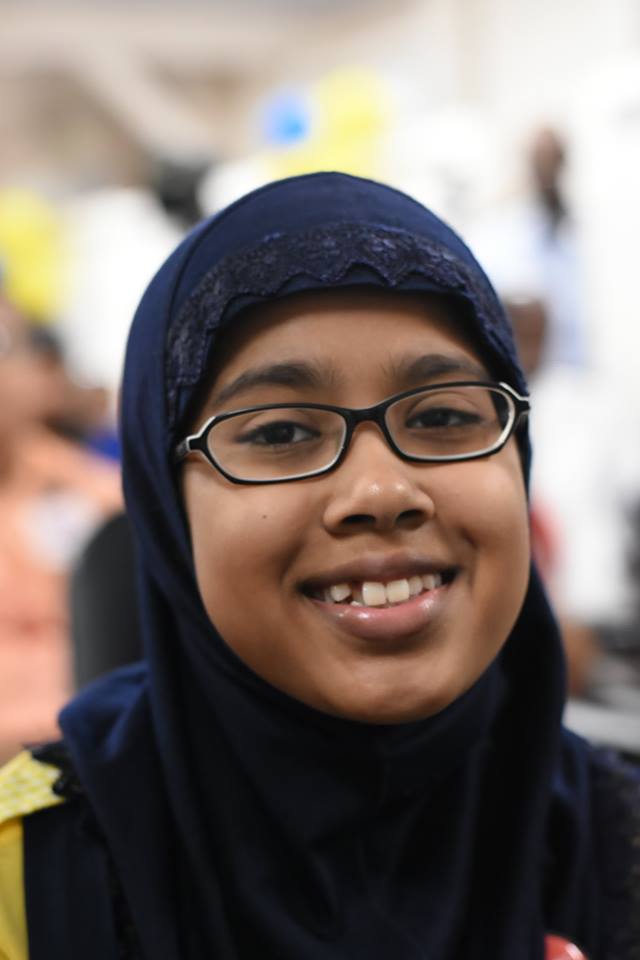 Naila Rahaman – After giving up most of her favourite things while preparing for the NGSA, Rahaman is ready for a break, which is a promised vacation in the United States.
The 11-year-old told Stabroek News yesterday that when September comes, she will be ready to work hard towards her goal of being either the "next J.K Rowling" or President of Guyana, but for now she just wants to rest. "I'm thinking to be an author. Maybe the next J.K. Rowling. But if that doesn't work out, I'll be the President of Guyana and make my grade six teacher, Ms Aretha, Minister of Education," she said.
Arthur Roberts – Roberts, of the New Guyana School, secured the second highest score with 525 marks. The elated boy said that he plans to continue being a high achiever as he works towards becoming a paediatrician. Roberts added that he was motivated by the saying "children are the future of tomorrow and if you can provide proper health care for sick children their future would be guaranteed."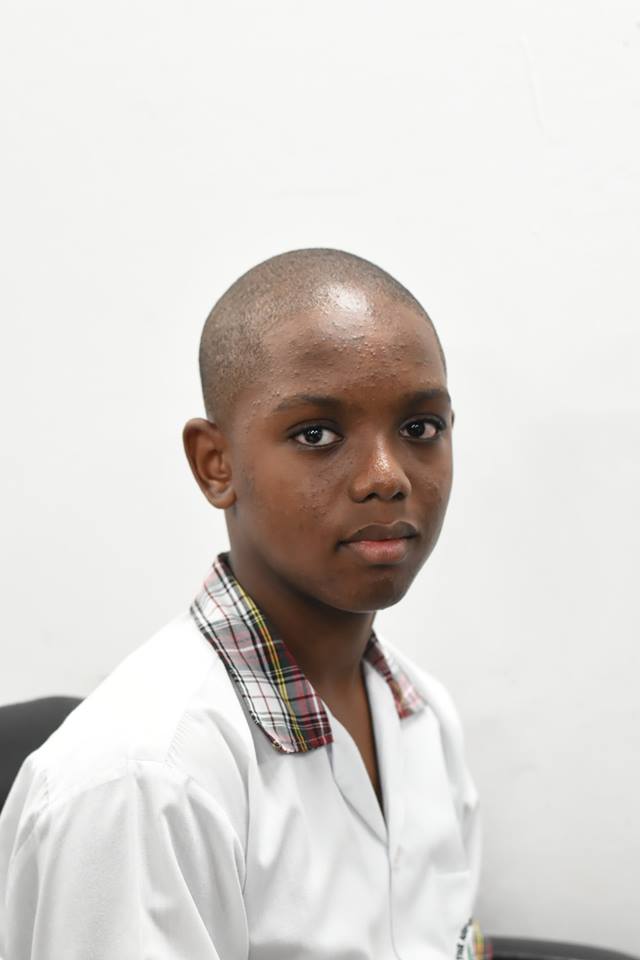 "I didn't expect to do so well. I expected to land a place at Queen's College but not at this height in the list of top ten," Roberts said of his success.  He thanked his parents for their support and teacher Violet Carrington, whom he said "really made learning fun. She always shares jokes in class and the way she explains give you more than you needed for Common Entrance…." Roberts urged future NGSA students to give it their best and use every opportunity to learn as much as they can.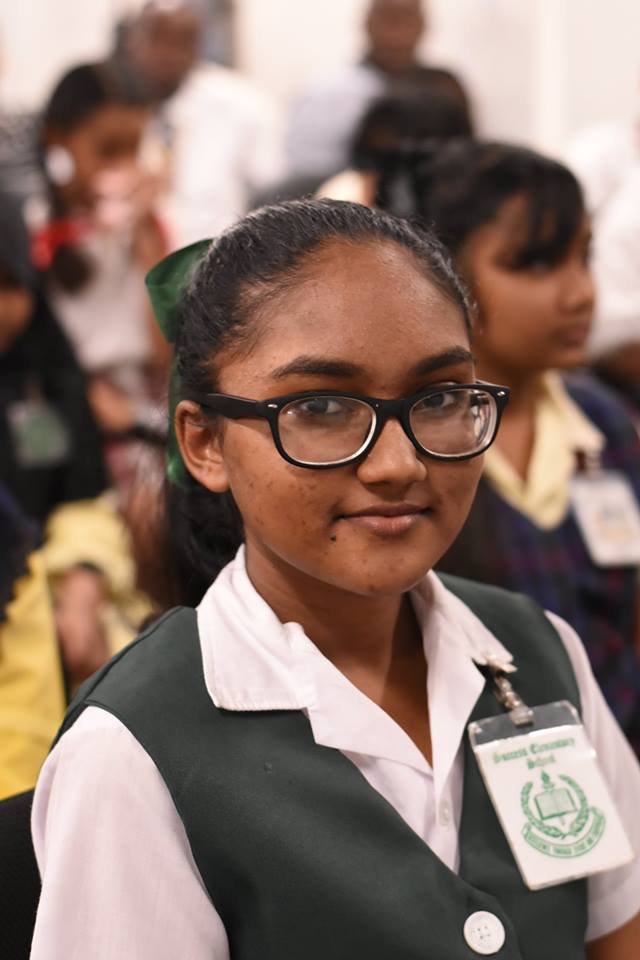 Kaydee Ali – Placing third overall with 524 marks is Ali. "I am very ecstatic and proud of myself. I wanted to be in the top ten and do well but placing third in the country—I wasn't expecting this," she said.
The Success Elementary student, who is an aspiring novelist, said she was excited to begin the new school term and form new friendships. Ali credited her success to God, her parents, who she said were always available to answer any question she had, and her teachers as well as all the other persons who kept believing in and motivating her.
Esha Lakeram – Lakeram, of New Diamond/Grove Primary, who earned 523 marks, told Stabroek News that while she worked hard, she made sure she did not give up on having fun. "I would advise others to make sure to find time to relax during the process, don't allow yourself to be stressed. Learn but have fun too," she said.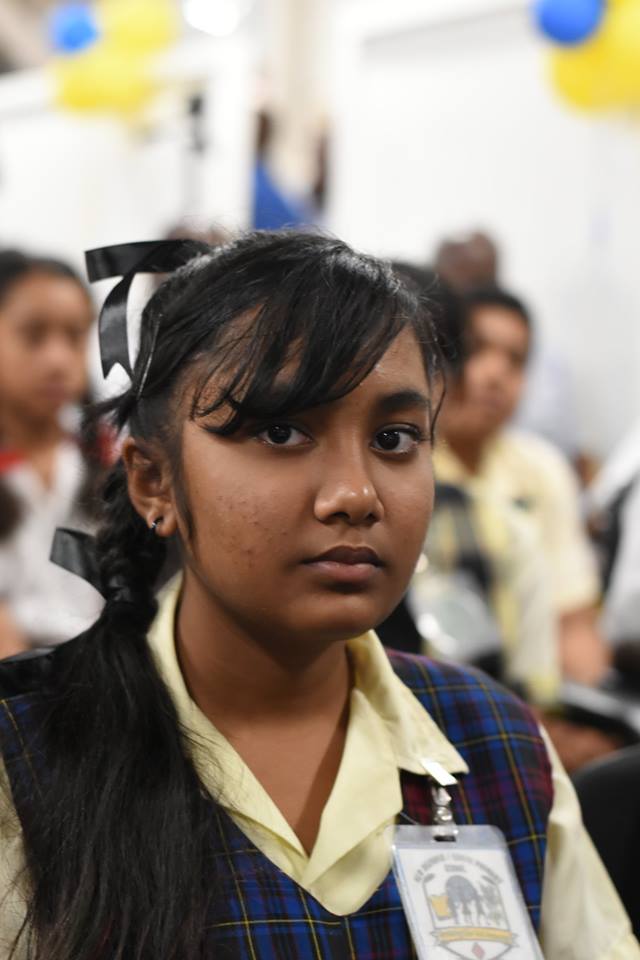 Lakeram, who was surprised to have earned the fourth highest score at the NGSA, was happy that she has been able to make her parents feel good about the efforts they have put into making sure she got to school. She also expressed gratitude to her teacher, Ms Robbins, who has worked with her class for two years. Although she has never really participated in sports, she said she hopes to be a figure skater someday.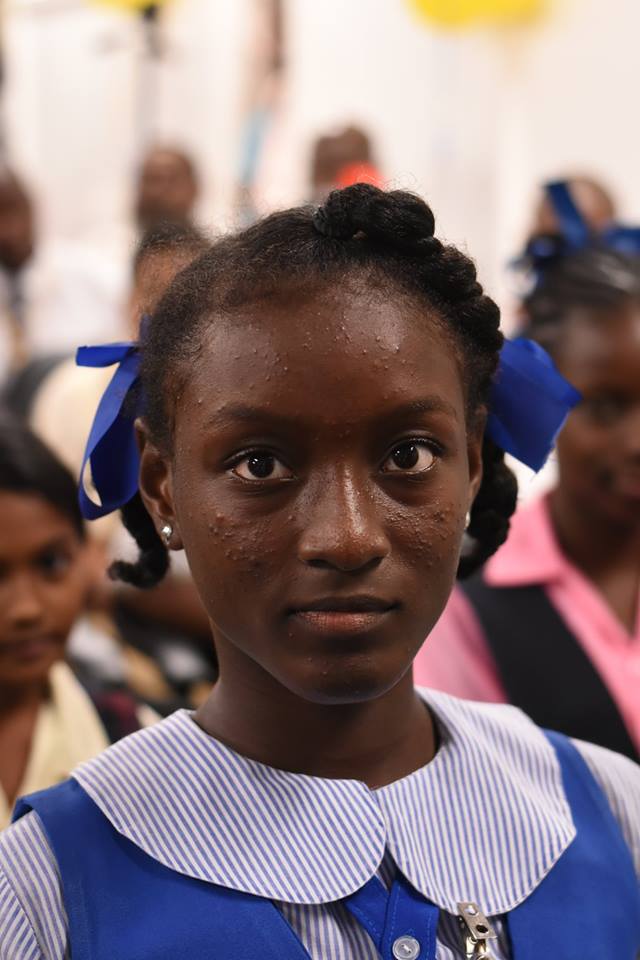 Cianna Barkoye – Sharing the fourth position, Barkoye, of North Georgetown Primary, told this newspaper that she studied hard and had to give up activities she enjoyed in preparation for the NGSA. She was overjoyed upon learning that her hard work paid off.
Barkoye is convinced that she was able to succeed because of the support she received from her parents and teachers, especially her lessons teachers Ms Allison and Ms Parks, of St. Gabriel Primary. She herself aspires to be teacherZyla Braithwaite – Braithwaite, of Success Elementary, was happy to learn of her success and is now prepared to "relax because I have earned a break from all the studying and late nights."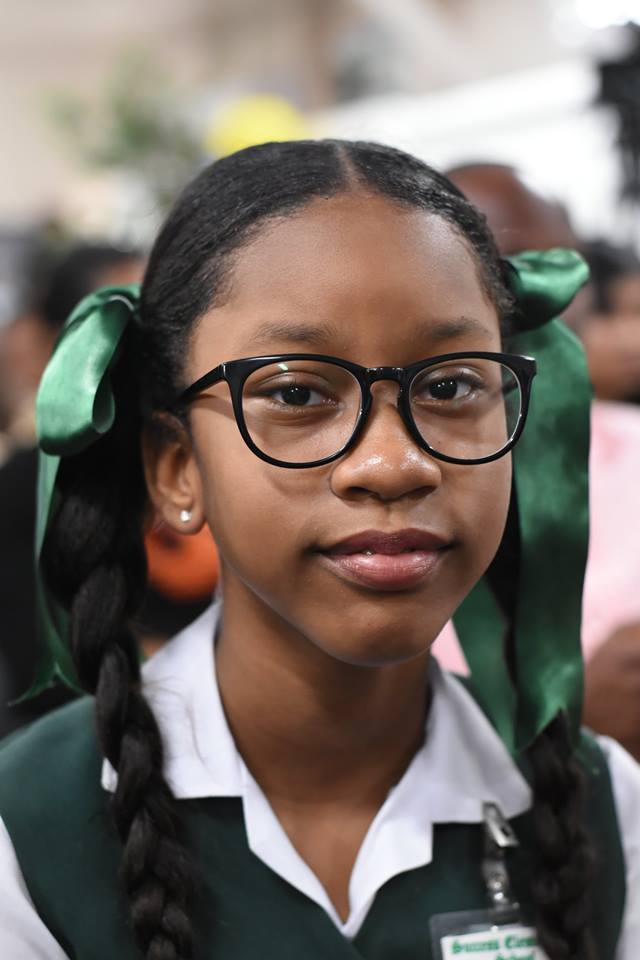 Braithwaite, who also attained 523 marks, said, "I am feeling happy and excited… I aimed to do well but never did I dream to be among the top ten of the country."
She explained that she sacrificed her weekends and time spent with her electronic gadgets. She also noted that she studied into the nights and would wake up early in the morning to continue studying. "I must thank God, my parents and the rest of the family who kept encouraging me," she said.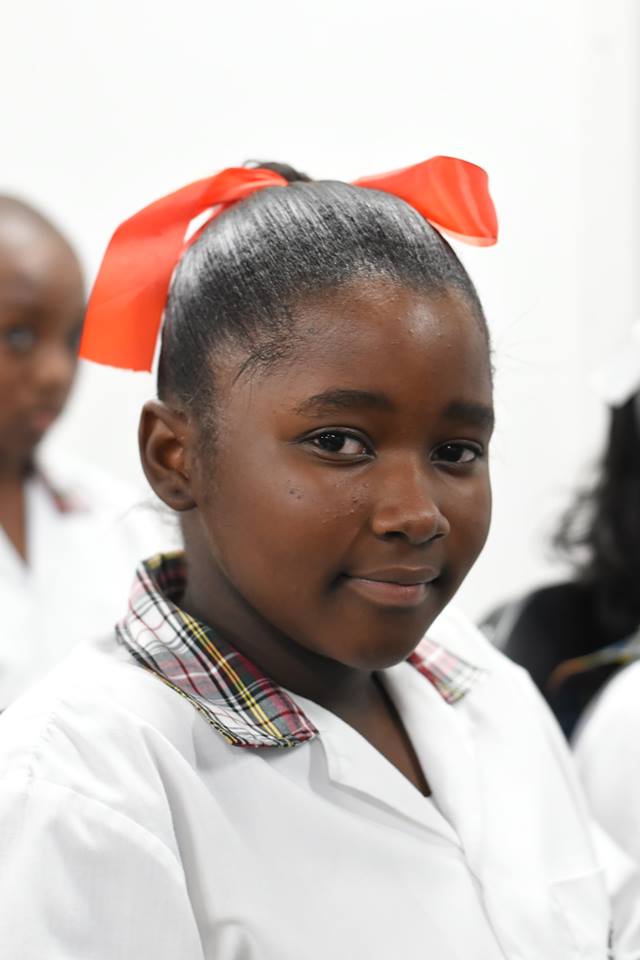 Krystal Duncan – "I feel very elated [at] what I have accomplished. I was aiming for this and I feel great knowing my hard work has paid off," were the words of Duncan, a student of the New Guyana School.
Duncan said she was excited to attend secondary school and looks forward to focusing her attention on the "science subjects and be in the labs," as she aspires to become a scientist. She, too, credited her achievement to God, her parents, and her Grade Six teacher, who pushed her to recognise her potential.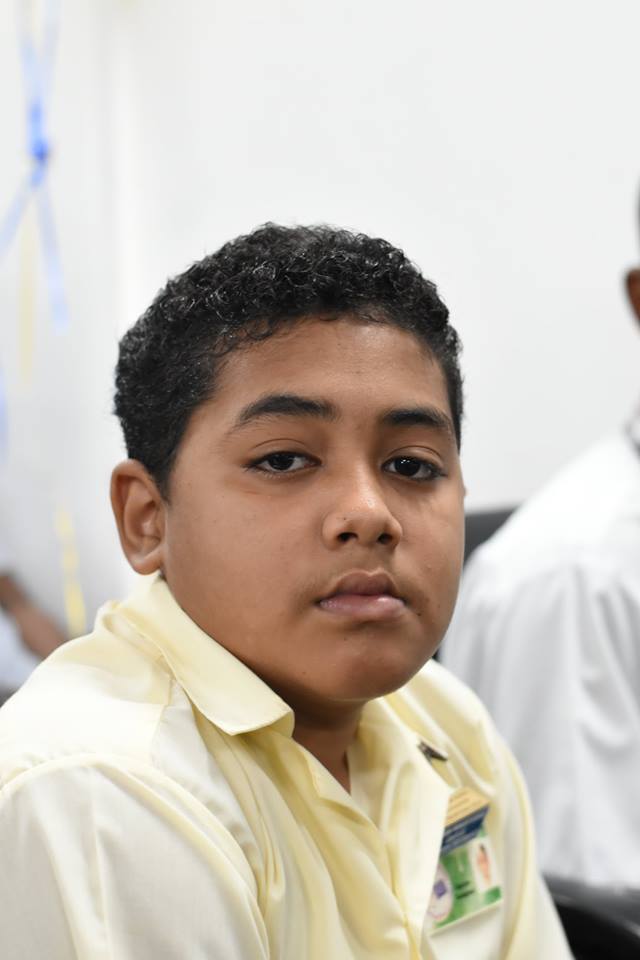 Darren Ramphal – Ramphal, of the Leonora Primary School, who is tied in 8th position with three others who like him gained 522 marks, spoke about the numerous hours of studying he put in to earn a top spot. "I studied very hard, sometimes late in the night and early in the morning. I spent about 30 minutes on each subject," he said.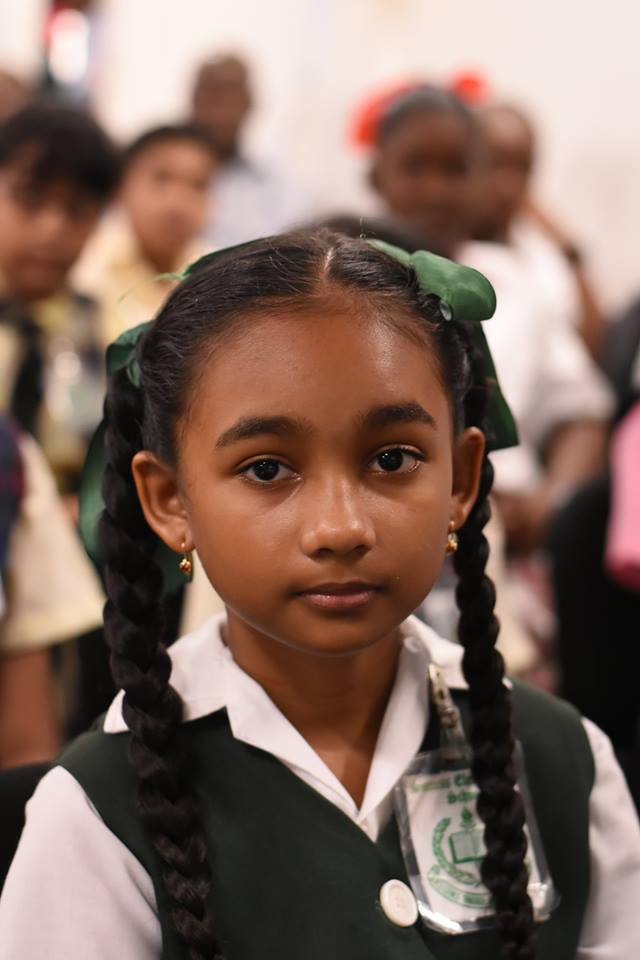 Natania Kissoon – Kissoon, of Success Elementary, who scored 522 marks, told Stabroek News that the secret to her success was waking up at 2 am to study. "It was more peaceful and there were no distractions around," Kissoon, who was ecstatic about her results, explained.
She was grateful to her parents and to her older sister, who travelled from the United States to help her prepare one month before the exams. Kissoon also expressed gratitude to her two class teachers, Africo Selman and Wilfred Success.
"My teacher, Ms. Selman, is a teacher and a parliamentarian, so I would like to become forensic scientist and parliamentarian," she said, while explaining that Selman motivated and inspired her to be her best, while Success patiently explained to her those things she did not understand.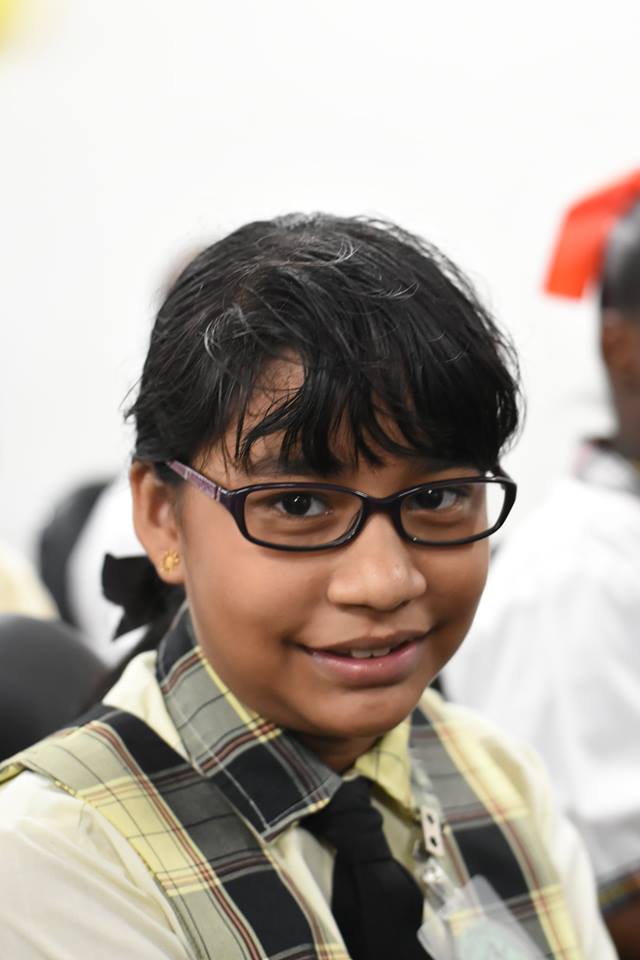 Cassie Farinha – Farinha, of Peter's Hall Primary, who is also in the 8th position, stated that she was not really shocked when she discovered that she was in one of the top 15 spots because she had studied very hard. For students who might not have made it into the top 100, she advised, "It's okay. You tried your best but as time goes on, you should study harder and dedicate most of your time to success, because everyone says hard work is the key." Farinha aspires to be an environmental scientist. "I don't like how we humans treat the earth. I want to help protect the earth and help to teach people that throwing litter and disposing of waste wrongfully is not the correct thing," she said.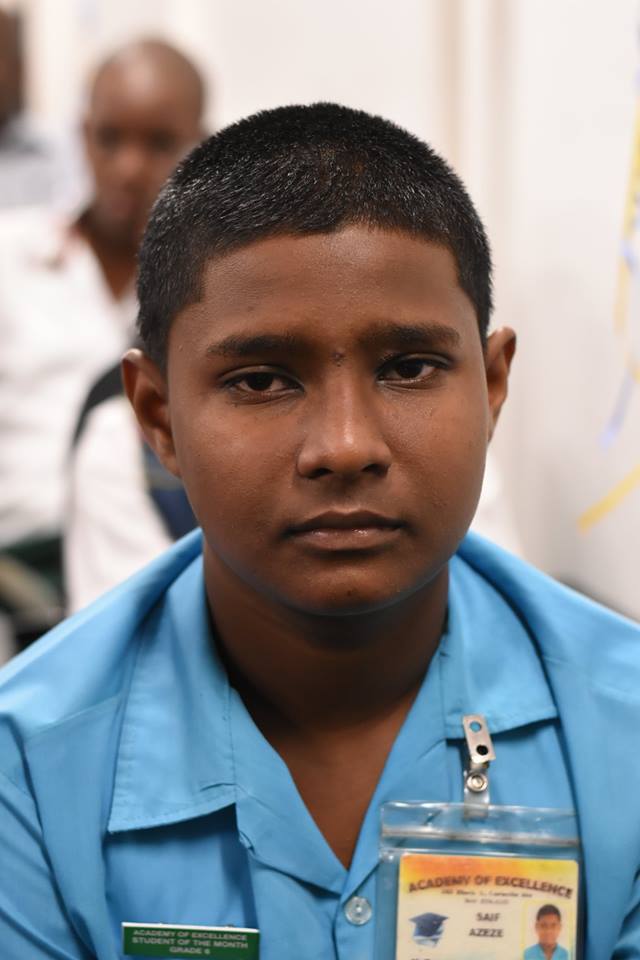 Saif Azeze – An aspiring civil engineer, Azeze, of the Academy of Excellence, who also copped the 8th position with 522 marks, stated that he was very dedicated to his studies and did not attend any extra lessons outside of regular schooling. He, too, encouraged other students that might not have attained spots at the school they wanted to work harder and not give up.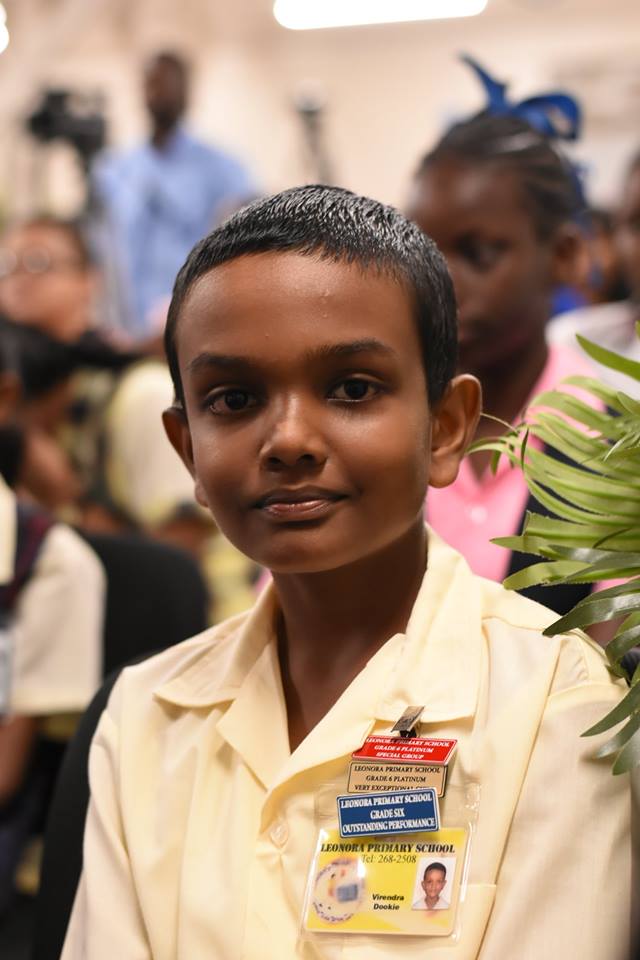 Virendra Dookie – Dookie, of the Leonora Primary School, gained 521 marks, which puts him in the 12th spot along with six others. "Every night, I used to study hard. I didn't used to play on the phone," Dookie, an aspiring lawyer, said, while noting that he was nervous on the first day of the examinations.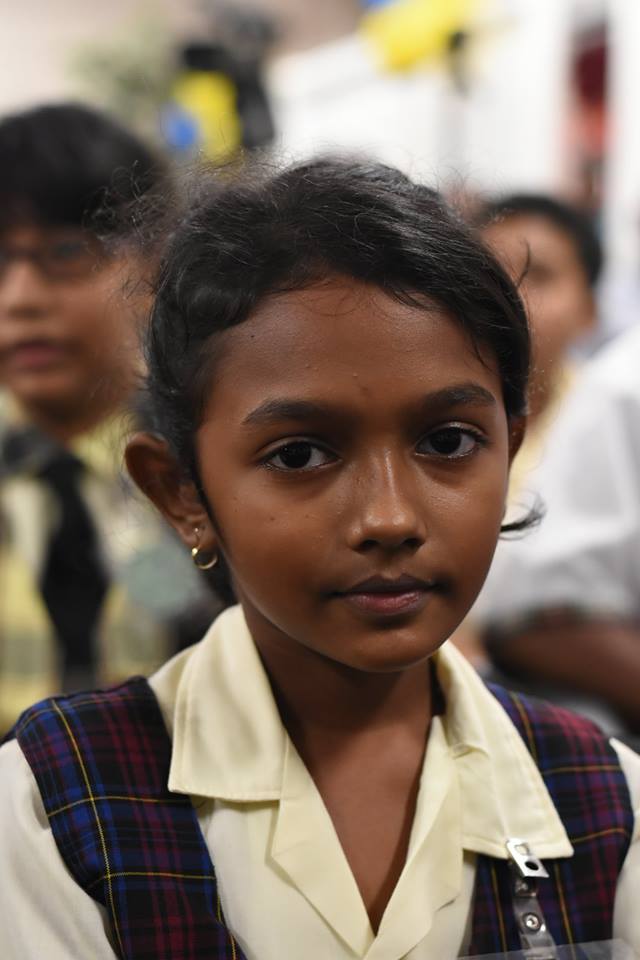 Jaya Jamuna – Jamuna, of New Diamond/Grove Primary, will follow her older brother to Queen's College after earning 521 marks. She told Stabroek News that she has wanted to attend the school ever since she heard about its science labs. She hopes to pursue a career in the science field.
She expressed her gratitude to her teacher, Ms Robbins, as well as her parents and her brother, who led the way. According to Jamuna, while her teacher advised the class to make sacrifices for a good result, she made sure not to sacrifice too much. "You have to find the fun in what you are doing," she advised, while noting that one thing she is looking forward to is playing table tennis once again. As one of four students from her school to achieve a place in the top 1%, Jamuna was asked what she would like to see improved at New Diamond/Grove Primary. "Our school has a library but it is not open to all the students and I think it should be," she said.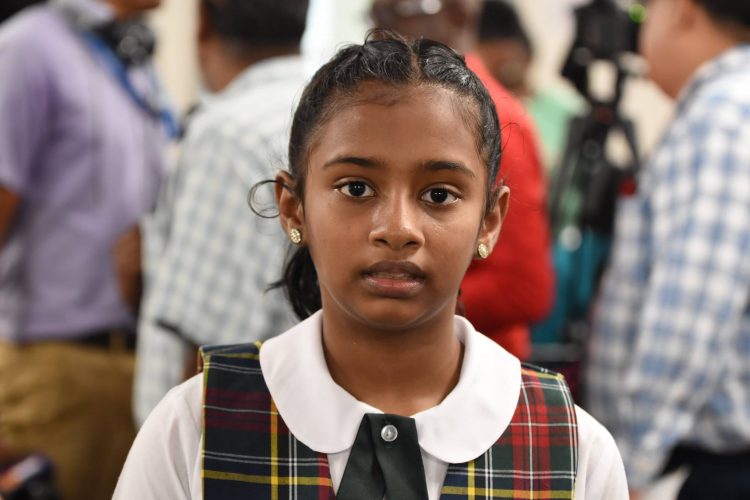 Amaya Ramsarup – Green Acres Primary student Ramsarup said while she was a bit disappointed with her performance, she was nonetheless grateful for what she has achieved. "I spent a lot of time studying in the mornings and nights and taking extra lessons… I had to stop taking part in extra-curricular activities. I had to cut back on the time I spent on my gadgets…," she said, while commenting on her preparations for the examinations. She plans to pursue a career as a veterinarian since she loves animals. "I would like to thank my mom and dad and all relatives that encouraged me and those who had faith in me that I would come out successful," she said.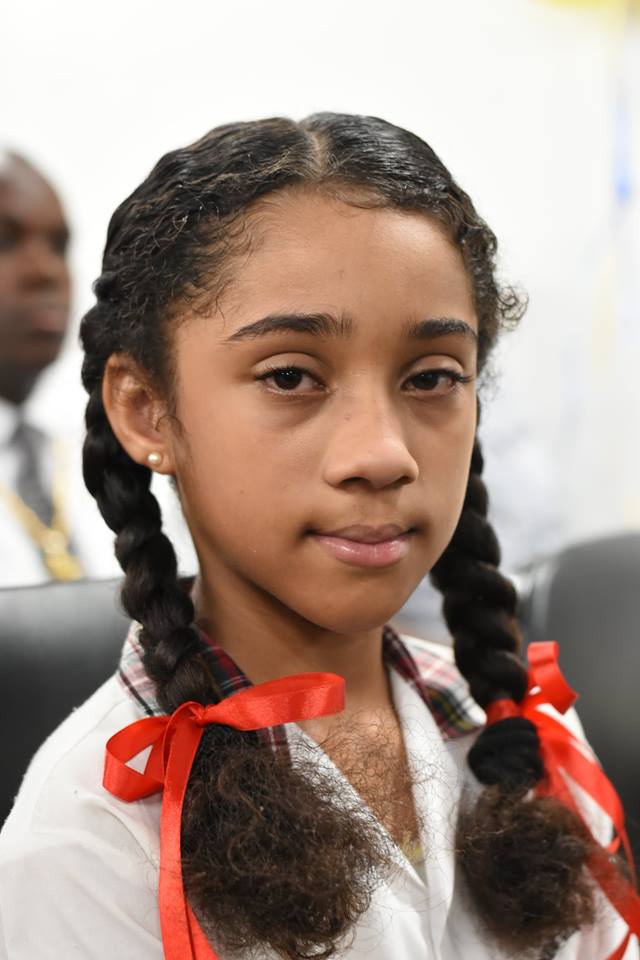 Dietra Fields – Fields yesterday told this this publication that her success would not have been possible without hard work and determination. "I had to stop playing games and using my electronic devices and study into the night so I could remember what I needed to remember for the exam," she said.
Fields said she was happy with her 521 marks and thanked her parents and teachers for being her guide and moral compass through her preparations for the exam.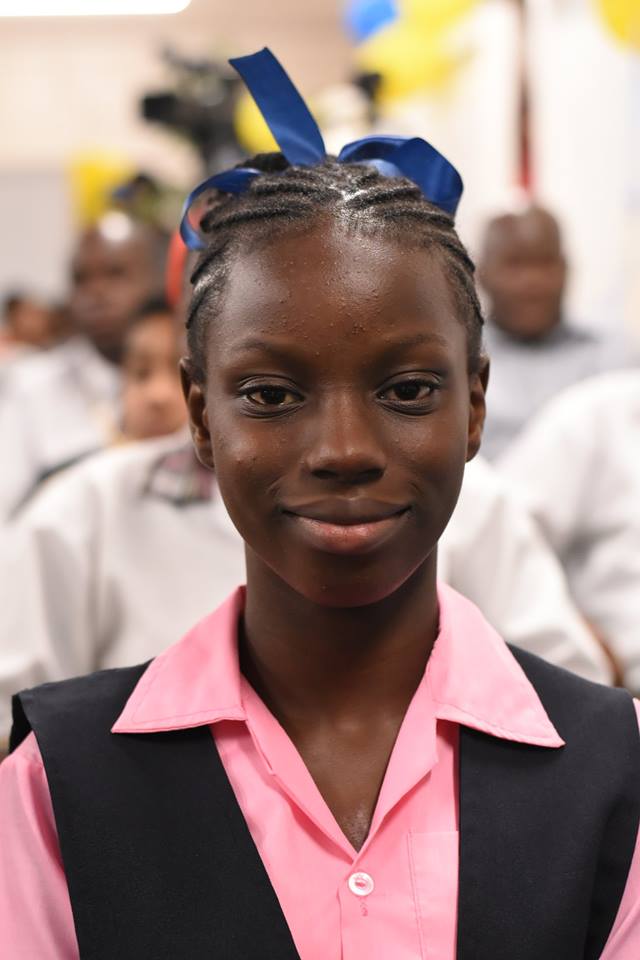 Shakina McGregor – McGregor, of the One Mile Primary School in Region Ten, spoke about the numerous sacrifices she made to ensure she earned a spot at Queen's College. "There were many late night studies. I woke up very early in the mornings and I attended lessons on Saturdays and Sundays. I didn't have much free time," she said. When asked which subject was the hardest for her, McGregor stated that science was tough as there were many complex questions and some topics that she was not taught in school.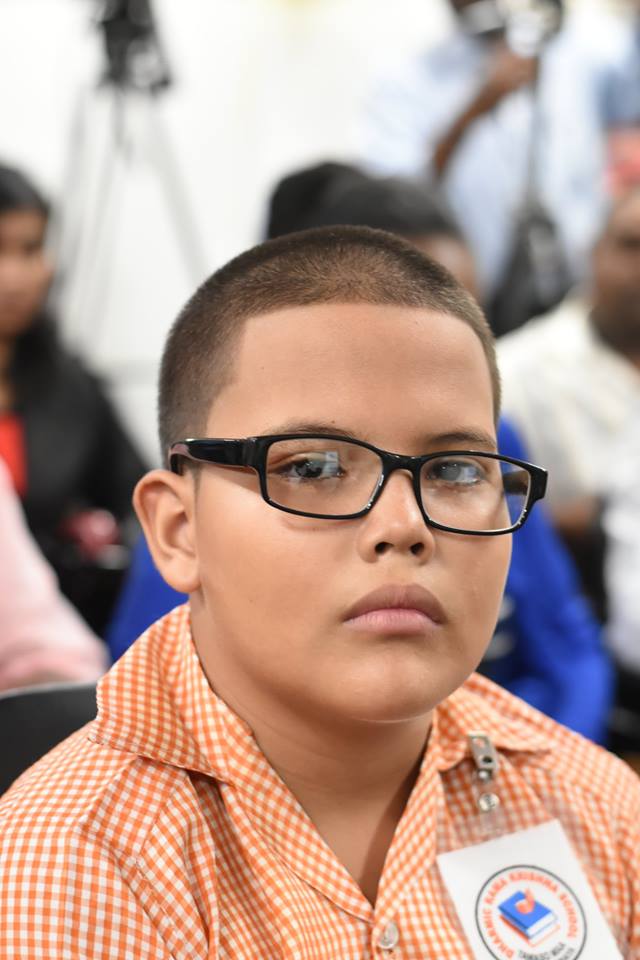 Jaden Vansluytman – Vansluytman, of the Dharmic Rama Krishna Primary School, said upon receiving his results, "I was overwhelmed with joy. I was aiming to do well but I got in the top. I am very excited to go to my new school."
Still to decide on whether he will be a veterinarian or a cardiologist, the lad, who scored 521 marks, said he made sacrifices to be among the top students of the country. "I gave up many… gadgets [and] I didn't stay up at nights but studied early in the morning," he related.
He thanked his sister, mother and teachers, who all worked with him in making his achievement possible.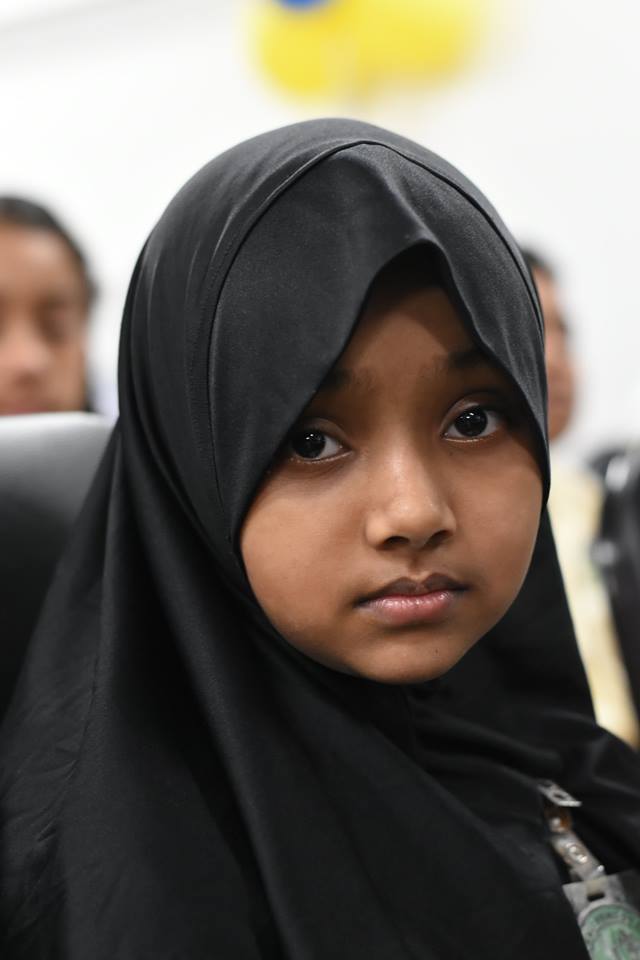 Hadiyah Alli – Alli, of Peter's Hall Primary, was a bit disappointed she wasn't in the top ten but was happy that her 521 marks earned her a place at Queen's College
The shy student, who explained to Stabroek News that the media attention was making her uncomfortable, said that she would like to be teacher.
Around the Web