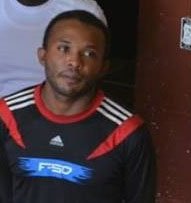 Francisco De Mattos, the miner accused of the fatal stabbing of a Venezuelan national at Black Water Landing last Saturday, has been charged with murder.
Principal Magistrate Judy Latchman read the murder charge to De Mattos, 27 of Monkey Mountain, when he appeared before her in a Georgetown court yesterday.
The charge alleges that De Mattos, on June 23rd, at Black Water Landing, Cuyuni River, murdered Rafael Angel Gonsalves Prieto.
De Mattos was not required to enter a plea to the indictable charge.
He was then remanded to prison by Magistrate Latchman and the case was adjourned until July 3rd, when it is expected to be heard by the Chief Magistrate.
Prieto, 27, of Caicara, Bolivar State, Venezuela, was killed around 1.50 am last Saturday.
The police had stated that on the morning of the fatal stabbing, Prieto's partner, also a Venezuelan national, was dancing with a Brazilian national at a restaurant in the community.
The dancing is said to have angered Prieto, leading him to confront his partner. As a result, they got into a fight at the restaurant and bar.
Police said Prieto pushed the woman to the ground, sat on her chest and proceeded to use a knife to cut her hair off.
It is being alleged that De Mattos intervened and dealt Prieto multiple stabs about his body.
Around the Web