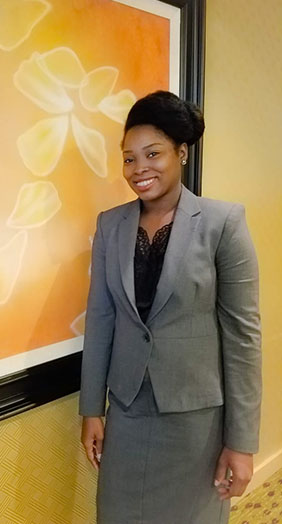 Attorney Joann Bond has been appointed to the position of Deputy Chief Parliamentary Counsel, the Attorney General's Chambers and Ministry of Legal Affairs announced yesterday.
A statement issued by the ministry said Bond joined the Drafting Division in 2010 and has functioned in the position of Parliamentary Counsel, Senior Parliamentary Counsel and Principal Parliamentary Counsel (ag).
It noted that in addition to her main duties of drafting primary and subsidiary legislation of varying degrees of complexity, she also gives technical support to the Anti-Money Laundering and Countering the Financing of Terrorism and Proliferation Financing Committee and the Advisory Council on the Prerogative of Mercy. Further, it said Bond is a trained Caribbean Action Task Force (CFATF) Legal Assessor and is currently engaged in the Mutual Evaluation Process of the Turks and Caicos Islands.
She is also the Chairperson of the Bid Protest Committee and a member of the Commonwealth Association of Legislative Counsel.
Around the Web