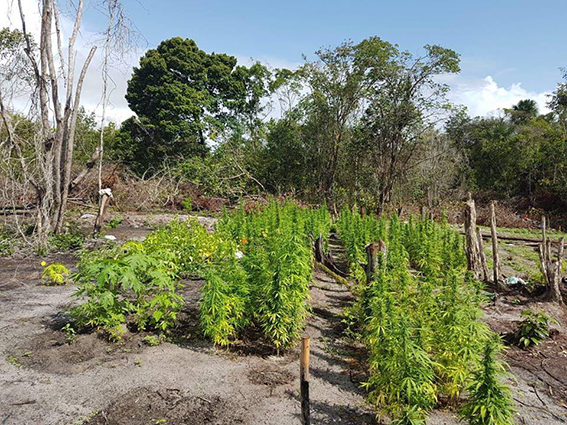 Police ranks came under fire last Friday when an intelligence-led operation led them to the discovery of a farm at Onderneeming, West Bank Demerara, where over 15 kilogrammes of dried cannabis and about 11,500 plants under cultivation were found. 
Divisional Commander Khali Pareshram told Sunday Stabroek that so far one man has been arrested in connection with the find.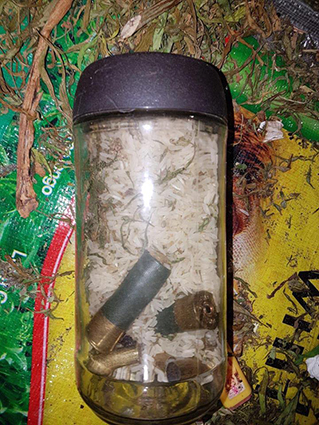 According to the Commander, as ranks were approaching the area, which is located about ten miles off the public road, they came under fire from a group of men sitting under a shed at one of the camps. The men, he said, fled into the bushes and were pursued. A 29-year-old resident of Onderneeming was subsequently arrested.
Sunday Stabroek understands that aside from the dried cannabis and plants, a quantity of groceries, kitchen utensils, hammocks and clothing were found at the camps. A bottle containing two live cartridges and five .38-calibre spent shells was also found at one of the camps.
The camps were surrounded by six fields covering about 8 1/4 acres with cannabis plants ranging between 6 inches and 7 feet in height and one nursery with about 700 seedlings.
Following the discovery, the dried cannabis, two camps, and the land being cultivated were all destroyed by fire.
Around the Web