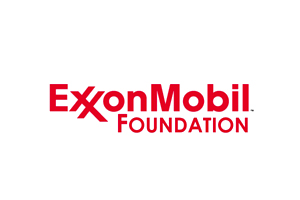 ExxonMobil Foundation, the philanthropic arm of ExxonMobil, today announced US$10m ($2b) in funding for  Conservation International and the University of Guyana (UG) to train Guyanese for sustainable job openings and to expand community-supported conservation.
A statement from ExxonMobil said that the investment is also aimed at supporting Guyana's Green State Development Plan, the country's 15-year development plan that, among other things, intends to diversify Guyana's economy and balance economic growth with sustainable management and conservation of the country's ecosystems. The statement said that ExxonMobil Foundation will provide the investment over five years.
Since its massive oil discovery offshore in 2015, ExxonMobil and the Guyana Government have come under pressure to show how the US oil major will give back to the local economy and via local content policies. The government is still to finalise the country's local content policy.
The statement said that initial grant money will fund a feasibility study piloted by Conservation International, through its affiliate, Conservation International Guyana (CIG), to further define the details of the programme. Once defined, CIG  and UG will deliver the education, training, research and retention programmes that "will help ensure that economic growth reinforces Guyana's environmental development goals".
Environmentalists have raised grave concerns that Guyana is completely ill-prepared for the challenges that will come from oil extraction beginning in 2020 and the framework needed to monitor oil companies and hold them accountable.
The statement added that the investment is also aimed at expanding conservation areas in the Rupununi Wetlands, help mangrove restoration and management and support improvements to community-based fishing on Guyana's coast, a sector the government of Guyana has identified as critically important to the wellbeing of the Guyanese people. It will also support the work of the University of Guyana's Greening Research and Innovation Centres.
"This partnership will support the highest conservation priorities for the country as well as education and training for sustainable employment,"  Kevin Murphy, president of the ExxonMobil Foundation was quoted as saying in the release.
 "It reinforces the government's objectives as outlined in its Green State Development Strategy and demonstrates the value we place on our long-term relationship with the citizens of Guyana", he added.
"Guyana stands at a critical crossroads in its development," said Jennifer Morris, president of Conservation International. "By investing in both people and nature, this partnership will play an important part in helping Guyana execute its vision for a green future."
"A central feature of Guyana's development plans is its Green State Development Strategy which envisions a commitment to a green economy, sustainable development and protection of its forests and fresh water resources aligned with the UN's 2030 Sustainable Development Goals," said Professor Nigel E. Harris, Chancellor of the University of Guyana.
"Funding support for a collaborative effort between Guyana's leading university, Conservation International and ExxonMobil Foundation promises a critical opportunity to build relevant teaching, research and outreach capacity at our university that is necessary to underpin Guyana's 2030 Vision for an inclusive, green and prosperous state", Harris added.
At this stage, the statement said that Conservation International anticipates that training will be focused on environmental innovation and sustainability, and on entrepreneurship in nature-based sectors. Conservation International will engage its partnerships with key international universities such as Arizona State University in the United States to help develop the programmes.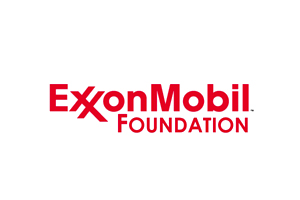 The statement explained that Conservation International is the grantee and the University of Guyana a key beneficiary.  It said that Conservation International, with over 20 years' experience in Guyana, will take the lead in managing project objectives and implementation, including success measures as well as financial and reporting requirements  of the multi-year partnership.
"ExxonMobil is placing an emphasis on supporting local priorities, including business and employment opportunities as well as broader community programs in Guyana. The company has spent about US$39 million with local suppliers in Guyana through 2017 and first quarter 2018. Approximately 68 percent of ExxonMobil's current in-country employees are Guyanese", the statement added.
The ExxonMobil Foundation is the primary philanthropic arm of Exxon Mobil Corporation in the United States the statement said.
ExxonMobil is the largest publicly traded international energy company.
Around the Web