Minister of State Joseph Harmon will lobby his colleague ministers and representatives of government to keep the current Demerara Harbour Bridge at Peter's Hall, East Bank Demerara (EBD) even after a new crossing is built at Houston also on the EBD.
 "Two bridges are better than one," the Department of Public Information yesterday quoted Harmon as telling attendees at a function to mark the 40th Anniversary of the bridge, which was held at the Umana Yana.
"I see absolutely no sensible reason to decommission one, where you have another one. I will lend my voice to that chorus which says that we should keep both bridges," Harmon is further quoted as saying.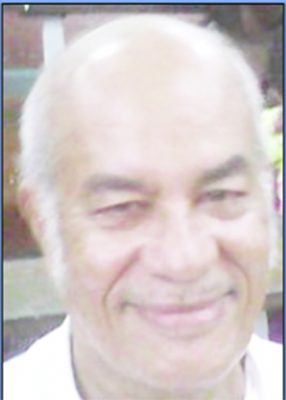 But the man who built the bridge 40 years ago, engineer Joseph Holder, believes that Harmon will face an uphill task in persuading government to keep both bridges since he feels that the contractor of the new crossing will reject any such proposal as it will cut into their revenue.
"I support keeping the bridge because it can stand on its own financially and has been making a profit. The thing is the people who conducted the feasibility study have said that as soon as the new bridge is operational, the old one must be dismantled," Holder told Stabroek News yesterday.
"When the Dutch company made their presentation last year April, they said that the old one has to come down. The thing with that is not because it is old, it has nothing to do with old and I will get to that. The real reason comes down to profitability. If the new bridge has to make back its money in 20 years, it cannot do so by charging $200 to cross. People will use the old bridge and they won't make their money. That is the long and short of it," he added.
When the People's Progressive Party/Civic (PPP/C) announced the building of a new crossing in 2013, Minister of Public Works Robeson Benn had said that his government would dismantle the old bridge and use it for hinterland bridges. Possible uses, Benn said, would be at the Puruni or Kurupukari Rivers.
Holder, who worked then with Benn and still works closely with the Demerara Harbour Bridge Corporation (DHBC), said that he believes Harmon's support for the keeping of the bridge came after a presentation at yesterday's event by Bridge Manager Rawlston Adams, who is also advocating that the bridge be kept.
And while he believes that the current bridge should be kept to give to the people a reliable cost of access to both sides of the river, more importantly Holder said that having two crossing options allows for limited disruption, should something go wrong with the new bridge.
"I supported a statement made by General Manager Mr Adams where he said there is need for redundancy in the ability to cross the river. Twice in the past we had collapses and we had to revive the ferry… it is only good fortune that nothing major has happened to this bridge," he said.
"Accidents do happen and we cannot say if the new bridge will have the same good fortune but it is best to be prepared," he added.
Harmon also yesterday pointed out that 40 years on, the DHB has not only "stood the test of time" but it remains a "tangible heritage" to all Guyanese and it is for the historical reasons it should also be kept.
Historic occasion
"According to Minister Harmon, the historic occasion provides an opportunity for the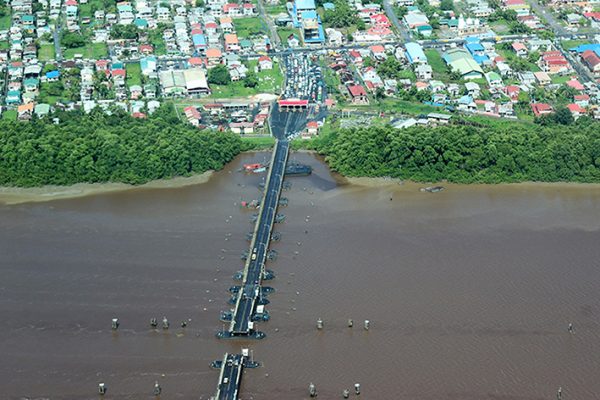 country to pay homage to another visionary national leader, the late President Linden Forbes Sampson Burnham. It was under Burnham's leadership the bridge was constructed", DPI stated.
 "It was expected to last for ten years. It is now 30 years beyond that expectation and going strong," DPI quoted Harmon telling the gathering.
However, Holder said that he has been trying for years to establish why persons here had placed a lifespan on the bridge as when it was being constructed it was never part of the blueprint since it was built to modular specifications; where it can be changed and upgraded as required.
"I don't know where that come from about the life of the bridge. It is a modular design and you can change every design. For example the current is 40 years old but the pontoon structure is 20 years old because we had changed all of that.  Why do you want to close down the bridge and not know about these things? This bridge can last and last once you get what is needed because it is a modular bridge," he explained.
"What people do not know is that that it will cost a whole lot to dismantle this bridge…keep the bridge, let it pay for itself. Why must you have all taxpayers paying a subsidy for some persons to cross? If it is a business it has to make its money to take care of fixing and pay its way," he added.
Holder said that he also agrees with Harmon from a perspective of making the bridge a part of Guyana's historical structures.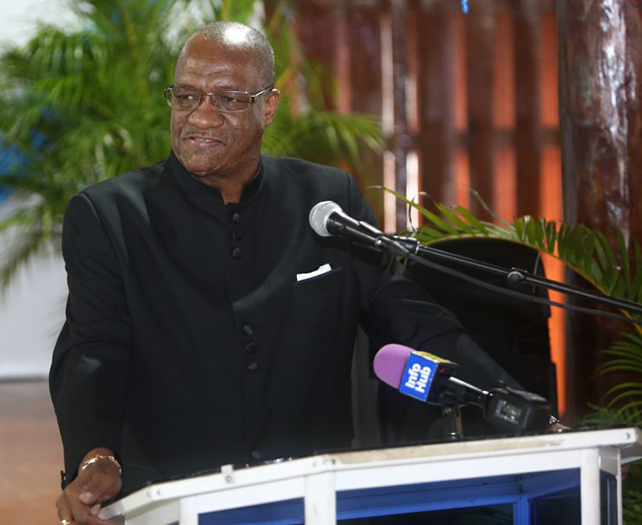 He reasoned, "New York City and London have serval bridges and whenever they build a new bridge they don't tear down those old bridges. That Brooklyn Bridge was built since when in the 1800s and it is still there. It is a tourist attraction and in any movie, you see it featured.  It was explained to me at a National Trust conference, by some persons from the US, that they cannot do a single thing to it without the approval of six heritage agencies, six. Our bridge must have the same hallmark," he said.
"I have long been advocating that the harbour bridge should be kept as part of our heritage. It is the world's longest floating steel bridge. We must appreciate our history. So you see, the bridge should be kept…Let it take care of itself…let us preserve our history, have competitive business also and let the people have choice", Holder added.
Opened in July 1978, the 1.15-mile floating toll bridge consists of a pedestrian foot walk, 61 spans; a raised section that provides horizontal clearance of 32 metres and a vertical clearance of 7.9 metres to allow small vessels to pass always. It also has two retractor spans that retract fully to a horizontal clearance of 77. 4 metres to allow large vessels to pass.
Around the Web