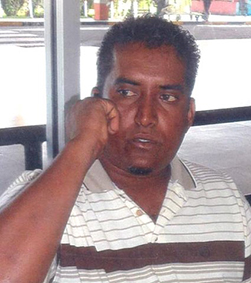 Sheldon Chase, who was one of the men charged with the murder of businessman Rajendra Singh, who was killed after being kidnapped in 2014, passed away on Saturday due to kidney failure.
A Guyana Prison Service official confirmed his death as efforts to contact relatives of Chase proved futile.
Chase had been a dialysis patient during his incarceration pending the preliminary inquiry into the charge against him and his co-accused.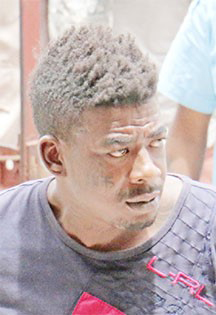 Chase had been charged with the crime alongside Doodnauth "Pumpkin" Ketwaroo, of 365 Good Hope, East Coast Demerara, Tony Thomas, of 7 Bel Air Village, Georgetown, Michael "Jet Lee" Lewis, of 65 Sheriff Street, Georgetown, and Adony James, of 171 East Ruimveldt.
The charge against them stated that they murdered Singh between April 5th, 2014 and April 9th, 2014, at the Le Repentir Cemetery.
While the other four men were previously committed to stand trial for the crime on May 22nd, 2015, Chase's failing health led to his hospitalisation and his inability to attend the preliminary inquiry into the charge with them. As a result, he was the subject of separate proceedings.
Chase was eventually discharged after Chief Magistrate Ann McLennan, on July 11th, 2017, found that the prosecution failed to prove its case against him. He appeared to have been in prison for another matter.
Singh was held at gunpoint and kidnapped from his business place at Foulis, East Coast Demerara on April 5th, 2014. A multi-million dollar ransom was later demanded for his safe return. However, the businessman's body was discovered on the morning of April 9th, 2014 in the cemetery, with his hands bound and a gunshot wound to his head.         
Around the Web