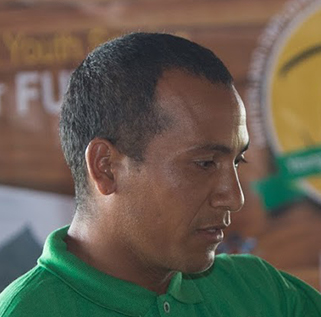 Thirty-three-year-old Rockcliffe Rodrigues is one of five Region Nine (Upper Takutu/Upper Essequibo) persons who have been recognised for their diligent work.
Rodrigues is involved in livestock rearing despite living with a disability. According to the Department of Public Information (DPI), he resides in Aranaputa Valley and plans to establish a butchery and provide beef, pork and mutton to hot meal kitchens, restaurants and residents in the North Rupununi.
DPI said that using the skills acquired and $120,000 through the Hinterland Employment and Youth Service (HEYS) programme, along with an additional $50,000 grant, Rodrigues bought 41 head of sheep, four cows and 12 horses.
He is one of five young entrepreneurs of the region who received $100,000 each from Prime Minister Moses Nagamootoo to expand their business. The Prime Minister, who was performing the functions of President, was attending the Regional Toshaos' Conference in Lethem, on June 28, DPI said.
The Prime Minister reminded that the programme is a fulfilment of a promise made by the government when they terminated the Youth Entrepreneurship and Apprenticeship Programme (YEAP) programme in 2015; replacing it with a programme that allows youth to be trained and certified and become their own bosses. Today, the HEYS programme is a huge success and has created about 800 entrepreneurs across the country.
"We didn't give handouts and give them a red shirt and give them money every month and tell them to go and picket and make up crowds and to do political work. We wanted young people to have a livelihood and in order to have a livelihood, you must be trained and be taught a skill and that is why we employed instructors. So, the HEYS programme has now flooded the hinterland and we have trained about 4000 young people and they are now self-employed," Nagamootoo said.
Around the Web