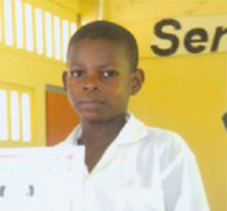 Ryan Bobb-Semple, who admitted to raping and killing nine-year-old Shaquan Gittens, whose genitals he severed, was yesterday sentenced to 23 years in jail for the crime.
Shaquan, who had left his home sometime during the day on April 1st, 2015, to fly a kite, was also strangled by his killer.
Bobb-Semple, who originally faced a murder charge, was allowed to plead guilty to the lesser offence of manslaughter, for which he was sentenced yesterday by Justice Sandil Kissoon at the High Court in Georgetown.
With a barely audible guilty plea, the visibly distressed 23-year-old man accepted that he unlawfully killed Gittens sometime between April 1st and 4th 2015.
Presenting the facts, which Bobb-Semple did not deny, state prosecutor Abigail Gibbs said Bobb-Semple confessed to the crime, telling investigators that he had sodomised the child while choking him until he stopped moving, before finally removing his genitals.
The cause of death was given as asphyxiation due to compression injuries to the neck and drowning.
Speaking on behalf of his client, defence attorney Maxwell McKay sought to impress upon the court that such a crime could not be committed by "anyone in their right mind."
It was against this background that counsel requested psychosocial support for his client and any remedial training that may later allow him to make valuable contributions to society.
Justice Kissoon, who presided over the matter, commenced sentence at a base of 25 years, from which he deducted one-third of the total for the defendant's guilty plea.
From the remaining 16 years, six months, a further three years, three months were deducted for time Bobb-Semple had spent behind bars waiting for his case to be called before the High Court. 
From the remaining 13 years, three months, the judge then added an additional nine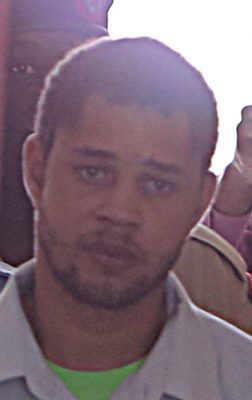 years, seven months for aggravating circumstances, that is, the "exceptional cruelty" meted out to Gittens.
The court particularly underscored the strangulation of the child and the severing of his genitals.
The case was heard at the High Court in Georgetown.
Shaquan, of 2950 Well Road, North Ruimveldt, was discovered three days after he went missing in a trench off Cane View Avenue, South Ruimveldt Park. The lad, who was reportedly wearing only the t-shirt he had left home with, was found with his hands bound and in a state that indicated he had been a victim of sexual violence.
Around the Web