A photographic exhibition, highlighting sculptures from artist Stanley Greaves that explore the myth of El Dorado, is inviting viewers to make their own discoveries about the tale.
The exhibition, titled "Extending the Myth" and which is part of the El Dorado Series, opened at the Castellani House in Georgetown on Saturday June 23rd, and will continue until July 21st.
The pieces showcased by the exhibition, numbering 14 in total, were produced by Greaves between 1993 and 2017.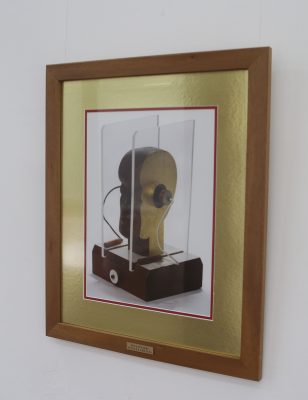 An essay on the gallery display, provided by Therese Hadchity and featured in an exhibition booklet, explains that the works were influenced by the travels of Sir Walter Raleigh, who sought the ever-elusive land of gold that came to be called El Dorado.
She explained that modern research has "refuted its existence" and questioned the identity and intentions of those who informed Raleigh of the existence of the place. "Did the Indians deliberately mislead the imposters, and was Manoa/El Dorado—if it was real—not a 'golden city' after all, but a plurality of venues, where gold-work was undertaken?" she questions.
"The here presented collection of 3-dimensional works by Stanley Greaves dips into this collective imaginary as a narrative-of-origin of sorts, while also extending the meaning of El Dorado. The works are centred on the Guyana that turned out not to be that golden kingdom, but which certainly enriched its (Dutch and British) colonizers all the same. Throughout the series, the presence of gilded objects obliquely allude to the legend and, through, it, to Guyana's tangled and turbulent history, its natural resources and indigenous cultures, and, not least, to the myth and the golden metal itself as object of universal fascination and temptation," Hadchity explains.
Greaves, in his own description, also included in the booklet, stated that the works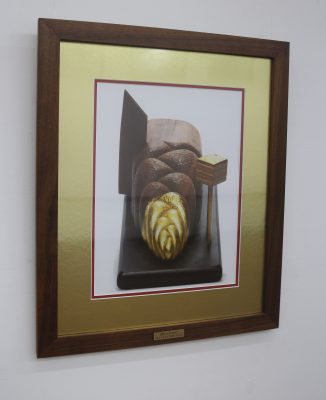 themselves alluded to a "domesticated El Dorado" and related that the El Dorado Series was his attempt to assimilate modernistic and narrative aspects to encourage an "informed dialogue between work and viewer."
"I referenced gold by using gold leaf, brass and copper, but disregarded the myth by suggesting just the presence of a domesticated El Dorado through objects of everyday use, thus hopefully making him more approachable to all," Greaves is quoted as saying.
Greaves also noted his desire for spectators to engage in the "private and distinctive pleasure" of "making a personal "Discoverie"" when viewing the work.
Around the Web