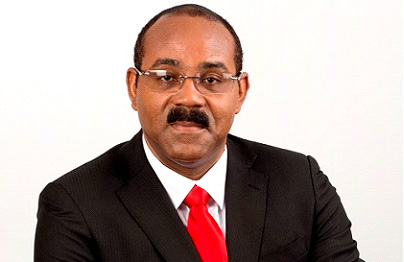 Caribbean Community Heads of Government must build trust and confidence among themselves, particularly in how they deal with the external community that is challenging the Caribbean region by deliberately imposing actions that are destroying its fragile economies says Antigua and Barbuda Prime Minister Gaston Browne.
"It will not be possible to strengthen our bonds at home if we weaken them abroad. Too often in the international arena our countries have been divided. Loyalty to each other is sometimes sacrificed on the altar of narrow and short term self-interest," he said. 
In his address on Wednesday at the opening of the 39th Regular Meeting of the CARICOM Heads of Government in Montego Bay, Jamaica, Browne who was recently elected to another term in office said, "Principles dear to each of us as small states are set aside to satisfy the agenda of some other nation or group of nations."
The end result, he said, is that the CARICOM collective suffers. "For we weaken ourselves by our divisions making it more difficult to regroup to confront the very nations that lure us into convenient and temporary alliances to fight their causes, not our own."
Already the deleterious effects of de-risking and the withdrawal of correspondent banking relations are well known in the region and, he said, if these movements continue, the Caribbean will be cut off from the world's financial and trading systems. The consequences for regional economies and their peoples, he said, will be disastrous.
He said that CARICOM cannot allow "the unilaterally-devised and universally-imposed doctrines" of the Organisation for Economic Cooperation and Development (OECD), Financial Action Task Force, and the European Union, "to be elevated above the welfare of our people and the development of our countries."
As he spoke, he said, many regional financial institutions are obliged to begin reporting to almost 100 countries on the assets held by their nationals under the OECD's common reporting standards.
It is a "well-nigh impossible" and very expensive task, which will cost CARICOM member states resources they do not have, he said adding, it is likely to cause financial institutions to flee from the region.
If they do not comply, he said, the member states would be branded as aiding money laundering and tax evasion.
Calling for a unified Caribbean stand in the global community to resist and overcome external policies that are crippling their efforts to provide for their people, Browne said, "We have to consider the circumstances of our countries' individual experiences to recognize the crucial importance of integration and unity."
The rich countries in the international community, he said, might acknowledge the vulnerabilities of small states but they deny them the means to overcome them.  They classify the region as ineligible for concessional financing including bilateral and multilateral grants and force them to borrow on terms that keep them in a debt spiral.
Many countries in the region, he said, are held hostage to accumulating interest rates on commercial debts which were incurred to aid in the recovery from recurring natural disasters, or the loss of preferential markets.
"Yet the Paris Club is immune to our appeals for the rescheduling of those debts including some forgiveness." Natural disasters growing in frequency and intensity, he said, were caused by climate change which these external countries would have contributed to.
"All of us as we meet here are deeply conscious that we are in the hurricane season. We each live in fear that many of our countries might be crippled in months with no meaningful response to our plight from the international community including those who are the worst perpetrators of climate change."
Around the Web