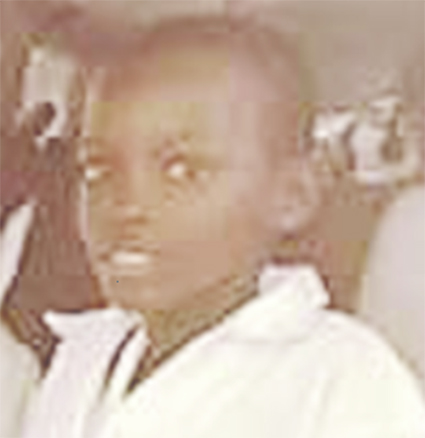 The body of the second boy who went missing after going swimming at Unity Beach, Mahaica, on Tuesday was found yesterday morning on the Buxton Seawall.
According to the police, the body of 10-year-old Timothy Yearwood of lot 65 Unity, Mahaica, East Coast Demerara was found around 10:00am at Brusche Dam, Buxton Seawall.
Yearwood's body was reportedly found by his brother, 20-year-old Kevin Sawh and another man, 35-year-old Linden McCurdy, both of Mahaica.
The scene was processed by police officers and the boy's body was later identified by his father Mark Yearwood. The body was then escorted to the Lyken Funeral Parlour and is awaiting a post mortem examination.
Yearwood's cousin, 14-year-old Timothy Robinson's body was recovered on Monday afternoon at the Hope Beach foreshore by a search party of relatives.
Jacqueline Johnson, an aunt of the two boys, had told this newspaper on Tuesday night that the family is unable to say what led to the demise of the two young boys. She had explained that they were alerted on Monday that the boys were missing and a search party was immediately launched.
They were unable to find either boy  on the day but were told by two persons that the boys were last seen swimming at the beach. A search was carried out  and one of the boy's clothing was found.
Around the Web