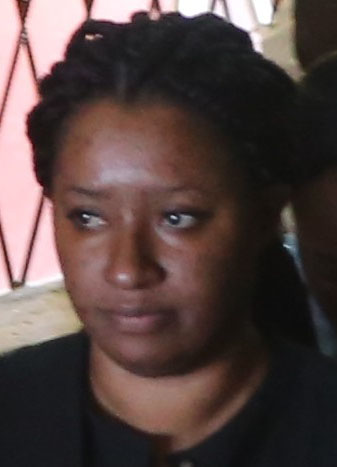 Natasha Blair, the cosmetologist who was nabbed at the Cheddi Jagan International Airport (CJIA) while trying to smuggle cocaine she swallowed onto a flight to the United States, was yesterday sentenced to three years in jail and fined $1.1 million for the crime.
Blair, 37, of Lot 92 Grove/ Diamond Housing Scheme, East Bank Demerara, was sentenced by Chief Magistrate Ann McLennan in Georgetown.
It was alleged that Blair, on July 2nd, at the CJIA, trafficked 532 grammes (equivalent to 1.1 pounds) of cocaine.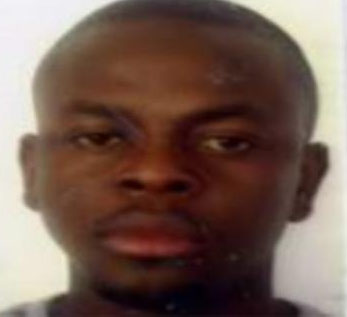 Blair pleaded guilty to the crime.
According to Customs Anti-Narcotic Unit (CANU) prosecutor Konyo Sandiford, on the day in question, Blair was an outgoing passenger on BW 726, a flight which was destined for the JFK International Airport in New York.
Sandiford said that while Blair was at a Caribbean Airlines counter, a CANU rank approach-ed her and informed her of his suspicion that she had ingested narcotics. The prosecutor noted that the accused was cautioned and denied the allegation levelled against her. She was then escorted to a hospital, where a scan revealed foreign objects in her stomach and in her pelvic area.
Blair, according to the prosecutor, was admitted as a patient at the hospital from July 2nd to July 4th, during which time she extruded 32 pellets of suspected cocaine weighing 322 grammes, while another object, weighing 210 grammes of suspected cocaine, was extracted from her pelvic area.
Sandiford said that while at the hospital Blair made oral statements indicating that she "did it because she needed the money for herself and her kids…."
Asked by the Chief Magistrate if she wished to say anything prior to sentencing, Blair told the court that she was very, very sorry for causing her family and her children hurt and pain. She noted that she has an 11-month-old daughter, who has never slept a day without her. Blair had been travelling with the child at the time she was intercepted.
Blair's attorney, Keoma Griffith, urged the court to show compassion to his client, who threw herself at the mercy of the court and did not waste the court's time. He went on to state that she had had to make difficult decisions as a single parent along with taking difficult and unfortunate risks.
Chief Magistrate McLennan, prior to sentencing the accused, stated that she took into consideration the mitigation plea made on behalf of the accused and the prosecutor's facts. Blair was then sentenced to three years in jail and fined $1,117,200.
According to the CANU prosecutor, further investigations are continuing into the case.
In a previous statement, CANU said it was seeking the public's assistance to find Sherwin Stoby, also known as 'Kong,' who is the father of Blair's 11-month-old, for questioning in relation to the case.
Stoby's last known address was given as 87 Roxanne Burnham Gardens, Georgetown.
Around the Web