Minister of State, Joseph Harmon, today, visited the Upper Takutu-Upper Essequibo (Region Nine) where he charged the Regional Administration to work  with every stakeholder and to utilise every available State resource at its disposal to ensure that they serve the residents affected by flooding.
Harmon met with officials of the Regional Administration, according to a release from the Ministry of the Presidency (MoTP).
"It is important to us that we can respond to the needs of our citizens.  I want to say that in a situation like this, we don't have administration and others, we have one administration and so the resources of the administration must be put to the use of the people… if we have to take meals out to the people, we have to do so. When we speak about administration in these circumstances, we are talking about all of the resources of the region being applied to that situation. Every Government department must chip in with their resources so that the citizens are not affected in a major way.  I am asking that we coordinate and cooperate where the resources of the region are concerned.  This is not a normal situation and therefore, we have to act a little bit unusual.  What that 'unusualness' means is that we have to pool our resources for the benefit of the people,"  Harmon said.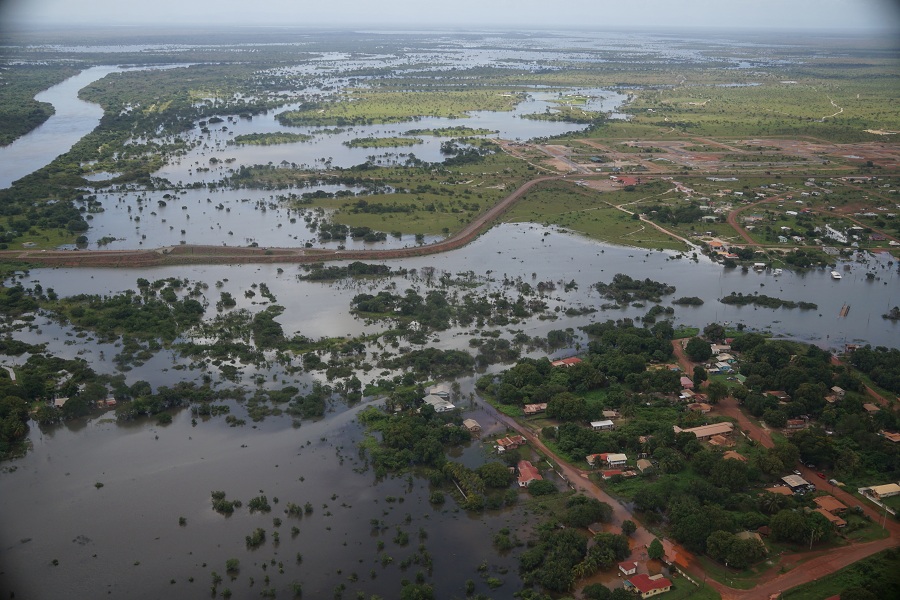 At present, 59 persons have been evacuated and placed in three shelters which were established, and they are being tended by the region with support from the CDC, MoTP said.
Harmon said that he  visited one of the shelters and was satisfied that the persons who have been placed there are comfortable. 
"I am satisfied also that the Police have a plan for the security of the residences of those persons who are in shelters and they are doing active patrolling.  I am satisfied that the doctor who is here has indicated that he has sufficient amount of medical supplies and if there is a need for more, he is in touch with the officer who is responsible for Material Management at the Ministry of Public Health.  I am satisfied that the Environmental Officer and the Public Health Officer have done visits and they have given reports with respect to their responsibility.  So all of that shows a coordinated effort," Harmon noted.
Around the Web