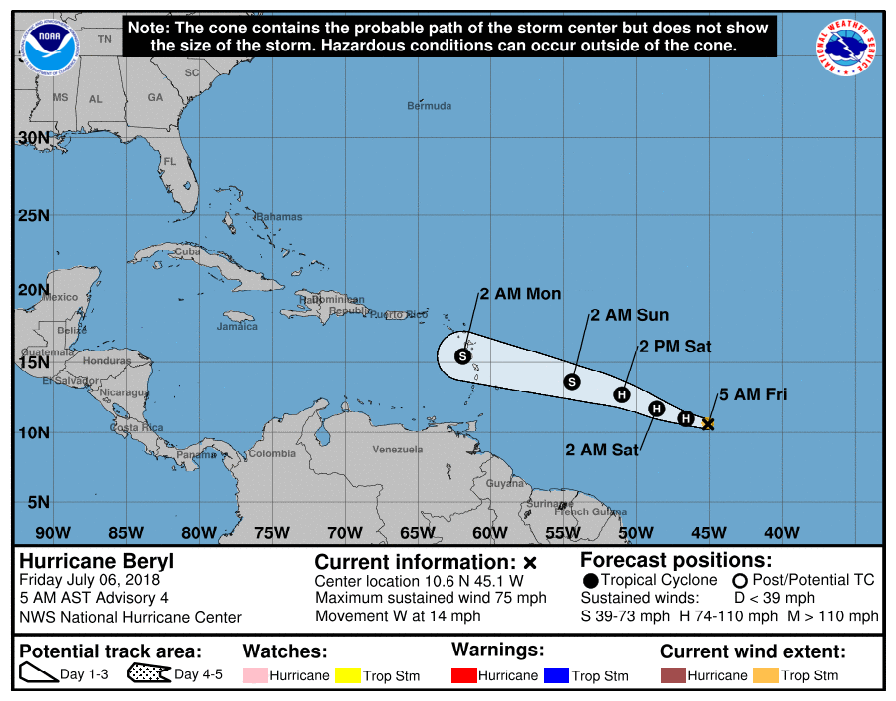 (CDEMA press release)  Hurricane Beryl, the second (2nd) named storm of the 2018 Atlantic Hurricane Season, formed over the central Atlantic Ocean on July 05, 2018. According to the National Hurricane Center in Miami, Florida, as at 11:00 am (AST) July 06, 2018, Beryl, a category 1 hurricane, was located at 10.7N and 46.5W about 1045 miles (1685km) ESE of the Lesser Antilles with maximum sustained winds of 80 mph (130 km/h) and a minimum central pressure of 994 mb. The present movement of Beryl is west or 275o at 15 mph (24 km/h).
Additional strengthening is forecast during the next couple of days, and Beryl is expected to still be a hurricane when it reaches the Lesser Antilles late Sunday July 08 or Monday July 09. Weakening is expected once Beryl reaches the eastern Caribbean Sea on Monday July 09.
Beryl is a compact hurricane. Hurricane-force winds extend outward up to 10 miles (20 km) from the center, and tropical-storm-force winds extend outward up to 35 miles (55 km). Interests in the Lesser Antilles should monitor the progress of Beryl, as hurricane watches may be needed for some of the islands by tonight.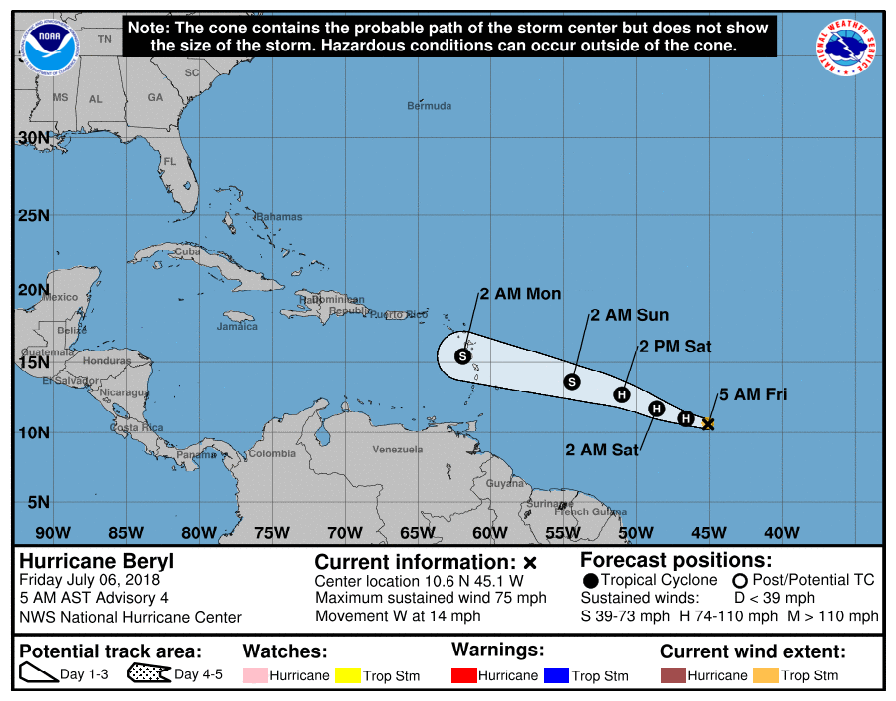 Around the Web