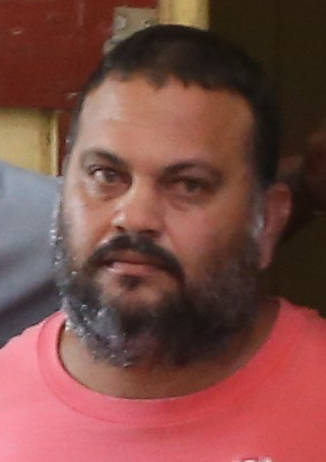 Jadoo Datt, the man who was wanted by the Special Organised Crime Unit (SOCU) for questioning about the misappropriation of millions uncovered by a forensic audit of the Guyana Lotteries Commission, is now in custody after surrendering.
Datt, 40, of Lot 64 Sheriff Street, Campbellville, was yesterday charged with illegal entry after using the back track route from Suriname to return to Guyana.
Appearing before Chief Magistrate Ann McLennan in Georgetown, Datt pleaded guilty to entering Guyana by sea and disembarking without the consent of an immigration officer on July 4th, at Springlands, Corentyne.
Police prosecutor Gordon Mansfield told the court that on May 16th, a wanted bulletin was issued for his arrest by SOCU, after months of intense investigation. A check of immigration records revealed that Datt left Guyana on May 15th through Moleson Creek. On July 4th, Datt reported to SOCU and was arrested.
Asked by the Chief Magistrate if he wished to say anything, Datt stated that he went to the United States Embassy to get a US visa and was turned down, which caused him to travel to Suriname. He added that he later learnt that he was wanted by the police and decided to return but he ended up missing the ferry, which caused him to go through the back track route.
Datt was subsequently reprimanded and discharged by the Chief Magistrate. However, upon his release, he was escorted out of the court compound by police officials.
According to the information provided to this newspaper, Datt was being sought since November last year. Stabroek News was told that he fled to Suriname one day before the wanted bulletin was published and eventually made his way to Curacao.
According to sources, he turned up at SOCU Headquarters and was questioned by ranks. He was then charged with entering Guyana illegally since he didn't present himself to an immigration officer when he came back from Suriname.
The file in relation to Datt and the audit investigation has been sent for legal advice.
Around the Web