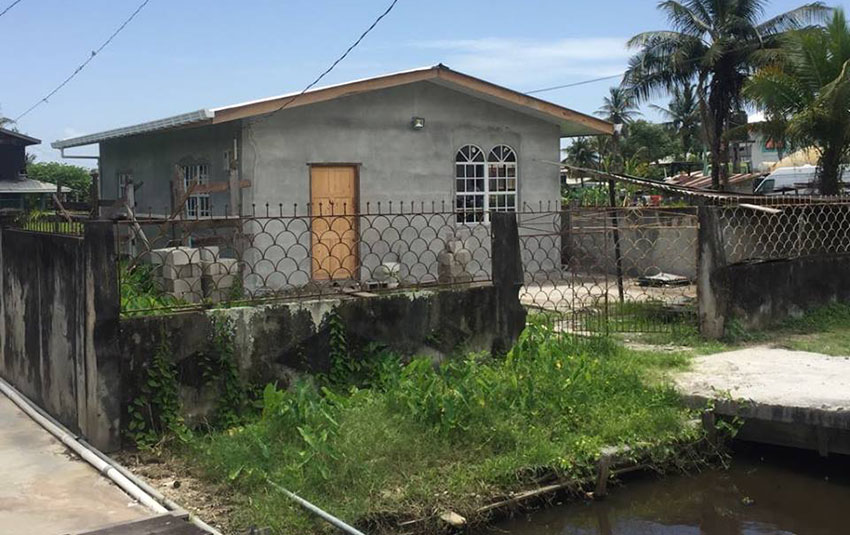 After eating food he was sent to uplift, a 61-year-old man was fatally beaten on Thursday evening at Bella Dam, Pouderoyen, West Bank Demerara, and his brother and another man, who were the assailants, are now in police custody.
Dead is Nazir Khan, of Lot 37 Bella Dam, who was reportedly dealt several blows to his head during the beating around 6.30pm on Thursday.
Khan was discovered lying motionless around 10.15 pm in a neighbour's yard, where he had gone to rest after complaining about a headache in the aftermath of the attacks.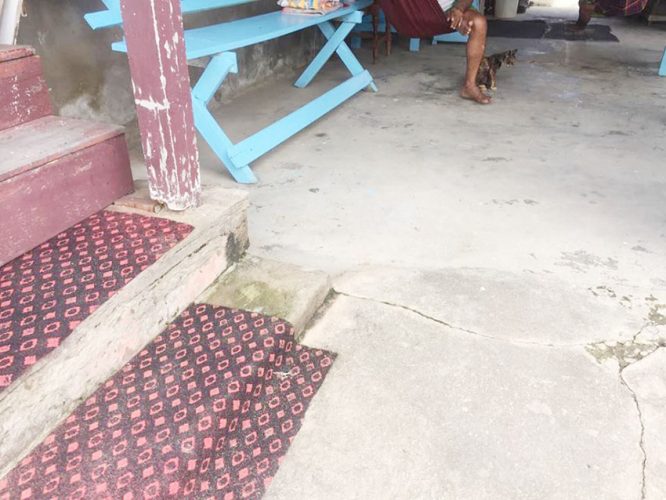 The suspects, identified as Khan's brother, Asgar Alli, 57, who is a porter attached to a waste disposal service, and Alli's friend, whose name was only given as 'Ricky,' remained in custody up to yesterday afternoon for questioning.
A police source told Stabroek News that investigators are currently compiling a case file, which will be sent for legal advice.
According to a police press release, investigations revealed that Khan was sent by Alli to purchase a meal for him from a nearby establishment. However, after Khan did not return, the police said Alli, who was accompanied by 'Ricky,' went to check to see what had happened.
"The victim who was located at a house in the community reportedly told his sibling that he consumed the food," the statement said.
As a result, both suspects allegedly inflicted a severe beating on him. The police said Khan then went to a friend's house in the community, where he subsequently died.
An autopsy performed on Khan's remains yesterday showed that he died as a result of brain haemorrhaging due to blunt trauma to head, compounded by compression injuries to neck.
When Stabroek News visited the scene yesterday, the small house which Khan and Alli shared was tightly locked.
Neighbours related that the two brothers would consume alcohol on a daily basis.
Kissoon Lallbeharry, a pensioner and friend of Khan, in whose yard Khan was discovered dead, told Stabroek News that Khan went to his home on Thursday evening and complained about a severe headache. "He come and tell me that he head hurting he. Suh meh tell he, 'As yuh head hurting yuh, don't lie down pun the bench, lie down flat,'" Lallbeharry recalled, while adding that Khan had been drinking and he decided that he would send him home once he was sober again.
Prior to this, Lallbeharry said, he noticed Khan was eating food on a bench in front his premises, after which he went to a neighbour's house. "He eat and he went across to a bai over deh (neighbour)… me nah know wah happen between he and he brother but then is when he come ova hay… me nah been know is wah really went on," he explained.
When Lallbeharry's wife later joined him upstairs, he asked her whether Khan had awakened. She told him no. The man later went to check on Khan and got no answer when he called for him. "Suh me she, 'Yuh check fuh see if the man, anything wrong with he or not?' And he seh alright and then is when he come down then he discover the man nah wrinkle," the woman added.
Lallbeharry said Khan would usually visit his home almost every day. "He nah gah nobody yuh know, suh he does deh round all body," he said.
He related that when Khan came into his yard, he did not indicate to him that he was beaten nor were there any signs that he had been attacked. "He nah fall down, nothing. All wah he complain about is that he head hurting he," the man added.
Meanwhile, a relative of Khan, who only gave her name as Denise, said she was talking with her neighbour around 8.30pm on Thursday, when she saw Alli in his house watching television.
"…So when I get the news about after 9 or so [on Thursday night], I seh how it gone be because I know I lef the man in he house. But then I hear that he [Alli] send the man [Khan] fuh the food, the man eat out the food and after he ain't see the man coming, he [Alli] decide to go up the road, see weh the man deh with the food. He find the man, the man tell he that he eat out the food and me ain't know wah happen," Denise explained.
Around the Web