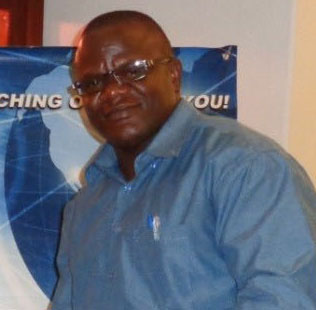 In an effort to curb the increasing number of fires within the hospitality sector over the past three years, the Guyana Fire Service (GFS) on Friday held a one-day seminar at its Water Street Headquarters to educate proprietors about basic safety measures and how to avoid disasters.
Speaking at the opening ceremony, Fire Prevention Officer Andrew Holder said that for this year, thus far, there have been 43 fire related emergencies within the hospitality sector, in comparison to some 25 to 30 for the same period last year.
These fires, Holder said, are either a result of negligence or lack of knowledge, and in some cases, they have been wilfully set.
"The Guyana Fire Service has increasingly been responding to emergencies and other fire-related disasters and with every emergency response, an investigation would be triggered. It is coming out from these investigations that we realised that too many of these disasters occur either directly or indirectly as a result of negligence, or simply ignorance, or the lack of knowledge," Holder said.
 "Over the past three years, the Guyana Fire Service has seen a trend in which fire related calls from the hospitality sector has been increasing," he added.
One of the most recent cases, he pointed out, was about three weeks ago, when there was a deep fryer fire at an East Bank Demerara establishment.
The main aim of the training seminar was to edify and sensitise participants about their roles and responsibilities should there be a fire or an emergency at their respective place of business, while other objectives included helping them to put systems in place to obviate the occurrence of a fire and to mitigate the destruction of property.
"It is also the hope that they will take the knowledge from the training that if there is ever a fire at their establishment what course of action should be taken. Who to call? How to place a call to the fire department? How to make [the] initial response in terms of getting the fire out until the fire department gets there?" Holder said.
Currently, he explained, several establishments within the hospitality sector are non-compliant with fire safety measures. "The Fire Service has withheld a number of safety certificates for a number of these entities since they are non-compliant with the regulations and requirements," Holder noted.
"As a matter of fact, one of the reasons for this seminar is to enlighten hoteliers as to our course of action in the coming years, because the Fire Service Act, Chapter 22.01, of the Laws of Guyana states that the Chief Fire Officer must be satisfied that a premises is safe enough for human gathering before issuing a safety certificate," he highlighted.
Holder said that in order for a safety certificate to be granted now, several procedures have to be followed. These include an inspection of the premises, compliance with the recommendations and requirements, and some amount of training in evacuation procedures for the staff.
"Because we need hoteliers to understand that should anything happen at their place of business, they are responsible for their guests, ultimately responsible," he noted.
According to Holder, the majority of the issues within the sector lie with the smaller establishments. "Because of the fact that they are not up to international standards, they are not pressured to maintain proper housekeeping, electrical wiring, and so forth," he said, while adding, that as a result when they are approached to meet the required standards, there is a lot of resistance.
Participants from approximately 25 establishments, including representatives from Grand Coastal, Pegasus, Marriott, Sleepin and Ramada Princess hotels, attended the event.
Around the Web