Minister of State, Joseph Harmon was yesterday paid a courtesy call by J. Kofi Bucknor,  Richelle Case,  Emman Samson, and  Sudeep Mondal of J.K.B. Oil Ventures Limited, an investment company based in Ghana.
A release from the Ministry of the Presidency said that the delegation was accompanied by  Mark B. Duncan of EnerMech Mechanical Services Incorporated, the oil company's consultant. The brief meeting took place in the State Minister's Office, Ministry of the Presidency.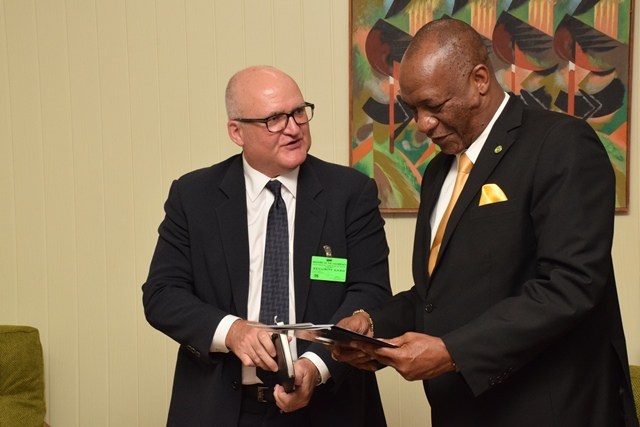 Bucknor said that "there are two areas that are of our interest; services for the oil and gas companies buttressed by robust training initiatives and also the infrastructure that needs to be developed around the oil and gas sector. We believe that it is very important to… spearhead an initiative to build a port facility on shore to service the industry on shore, so that we can capture a lot of the revenues and a lot of the training opportunities in country".  
Around the Web