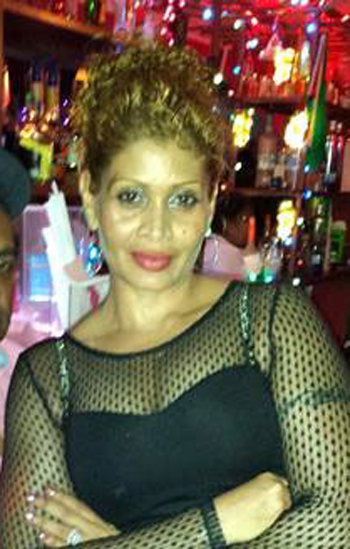 Ramona Sanasie, who witnessed her mother, Patricia, being gunned down outside of her Atlantic Gardens home in 2015, yesterday recounted the fatal shooting.
Ramona was at the time testifying in the trial of Richard Stanton, who is charged with the crime.
It is alleged that Stanton, of Lot 53 Princes Street, Lodge, killed Patricia Sanasie, 45, on January 12th, 2015.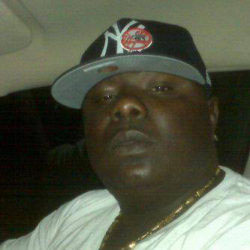 Testifying via Skype from New York, where she now resides, before Justice Brassington Reynolds and a 12-member jury at the High Court in Georgetown, Ramona recalled driving her mother home on the fateful evening. The witness noted that it was usual for her to open the gate of their home but said that on that day her mother went to open it, taking the gate keys and exiting the vehicle.
While her mother was at the gate, Ramona stated that she observed a car coming through their street at a very fast rate and pulling up behind her vehicle. The vehicle, she highlighted, was a "metallic silver grey Raum," and a man jumped out from the back seat, passed the driver's side of her vehicle and headed towards her mother.
Ramona stated that the man, while heading towards her mother, looked at her and proceeded to her mother, while holding a gun with both his hands. This man, she said, was clad in army boots, and dark clothing, a black bullet proof vest and a do-rag on his head. She also said the assailant had a sheer cloth or stocking covering from under his nose to under his mouth.
As the man made his way towards her mother, Ramona said Patricia, who was bent over looking through the bundle of keys, looked up, with her mouth opened as she saw him.
It was at this moment, she said, that her mother looked at the assailant, and looked at her (Ramona), looked back at the assailant, who then fired one shot after another at her. After the multiple shots, she said, her mother took about two steps backwards and fell to the ground.
The assailant, according to Ramona, made eye contact with her again. The Raum he arrived in then reversed and he jumped into the backseat and they drove off.
Ramona stated that she then jumped out of the car and went straight to her mother, who was still alive and bleeding through her neck, and she attempted to cover the bullet holes with her hands.
Feeling helpless, the witness stated that she began to scream after her mother continued to bleed. It was then that neighbours rushed out of their homes and surrounded them.
After a few seconds of screaming, the young woman stated that she received help from a neighbour she identified as "Chico," who assisted in placing her mother into their vehicle. As she and "Chico" entered the backseat of the vehicle, two other neighbours entered the front seat and drove them to the Georgetown Public Hospital.
About 10 minutes later, Ramona stated that she spoke with a female doctor, who informed her that her mother was declared dead on arrival.
During her testimony, the witness noted that she saw her mother's assailant for about 15 seconds in total. She described him as being about 5'7" to 5'8", with a fat face, a high or fat stomach and high cheek bones. She stated that she was able to see the shape of his face through the sheer cloth/stocking because her light was on. She also noted that the man could be seen due to her vehicle's light, the light from the vehicle he arrived in, the light from a post in the area and her neighbour's light.
Ramona also recalled the rush of emotions she felt on April 25th, 2015, as she saw her mother's assailant during an identification parade at the Criminal Investigation Department. She recounted hyperventilating and feeling as though she was going to vomit, which she stated she did, after she requested to be taken outside for a second time for air. Ramona's testimony, which followed the cross-examination of Detective Sergeant Rodwell Sarabo, was suspended and it is expected to resume today.
Stanton is being represented by attorney Mark Waldron, who is appearing in association with Keoma Griffith, while the case is being prosecuted by state prosecutors Tiffini Lyken, Narissa Leander and Seeta Bishundial.
Around the Web