The Guyana Manufacturing and Services Association (GMSA) today expressed concern over the worsening conditions of interior roads which it said is causing suffering and losses to timber producers.
The GMSA press release follows:
Small, Medium, and Large Scale Logging companies are experiencing one of the worst periods with significant losses of revenue because of rainy conditions and deplorable interior roads.  Across the regions of Essequibo, Demerara, and Berbice, the hinterland road conditions have significantly worsened due to an extended rainy season.  The failure to maintain the interior roads prior to the rainy season, has led to further crisis and has placed a very bleak outlook for many industries including forestry, mining, tourism, and trade.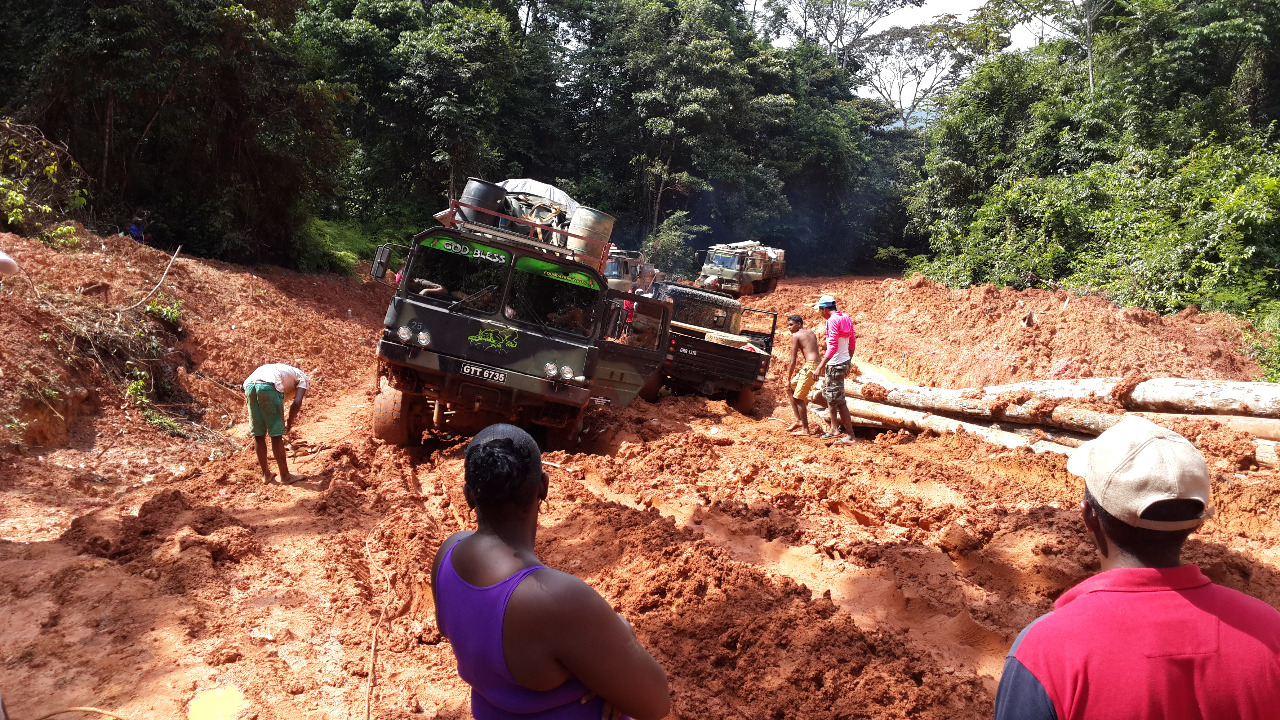 At least 100,000 m3 of logs destined for delivery to markets cannot be transported. As a consequence many value-added manufacturers are complaining about the lack of raw material which is affecting exports.  This unfortunate situation has resulted in significant social and economic impacts. Some companies have had to completely stop production.
Revenues of many timber companies are down by 50% and more and which has an adverse effect on employment. Skilled workers are being sent home or the workforce being downsized due to the worsened condition of the roads. There are many small-scale loggers who are unable to stop working because of their financial commitments and such operators are putting their lives in danger and causing damage to their limited equipment.
As much as 30 percent of cost of production in the forestry sector is transport oriented and the poor state of interior forest roads is one of the most prominent issues affecting the sector. The maintenance of the interior forest road network, in many instances, is left to large forest concessionaires, specifically holders of TSAs. This is a key factor that has been driving production cost for large operators. Holders of TSAs are currently spending on average US$14 000 to construct 1 km or forest road and on average US$5 000 on maintenance of such roads within their concessions without any support from Government.
The GMSA calls on Government to take urgent action to repair and maintain interior roads and for there to be a comprehensive programme of ongoing maintenance to ensure quality and standard is maintained.
Around the Web