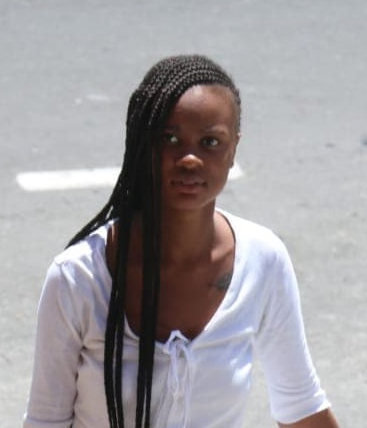 A 19-year-old South Ruimveldt woman will be spending the next three years in prison after admitting to trafficking 1.5 lbs of cocaine.
The charge alleged that Anisha Hardy, of 237 South Ruimveldt, trafficked the cocaine on July 6th at the Cheddi Jagan International Airport (CJIA), Timehri.
Hardy pleaded guilty to the charge.
Facts presented by Customs Anti-Narcotic Unit Prosecutor Konyo Sandiford stated that on the day in question the defendant was an outgoing passenger on flight number BW 526 from CJIA to JFK, New York, USA. Hardy was intercepted by a female CANU officer who told her that she had information that the defendant had ingested cocaine pellets. The defendant denied the allegation but was later arrested and taken to the Georgetown Public Hospital where an x-ray examination was done and foreign objects were seen in her stomach.
Hardy was admitted as a patient at the said hospital and between July 6th and 9th she expelled a total of 119 cocaine-filled pellets. She was discharged on July 10th. The suspected pellets were weighed and sampled in her presence. The woman allegedly made oral statements and caution statements admitting to the offence and how she came to ingest the pellets.
 Prosecutor Sandiford further stated that it must be noted the woman was taken advantage of by a seasoned narcotics trafficker. The prosecutor also stated that they have already issued wanted bulletins for two other persons.
When asked by the magistrate why she had ingested the pellets and if she had anything to say, Hardy stood silent.
Chief Magistrate Ann McLennan fined the woman $1,474,200, which is three times the street value of the amount of cocaine Hardy had ingested for purposes of trafficking, along with three years in prison.
Around the Web