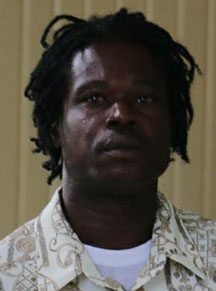 Sheldon Lynch, who was convicted of child-rape in March and dealt two consecutive life sentences, was yesterday served another sentence of life imprisonment, after a 12-member jury unanimously found him guilty of raping a child under 16.
Lynch, who was tried before Justice Priya Sewnarine-Beharry, will be made to serve the sentence without the possibility of parole.
On March 27, Lynch was sentenced to two consecutive life sentences by Justice Simone Morris-Ramlall after he was convicted of raping a child on two occasions, beginning when she was 10.
After about three hours of deliberations, a 12-member jury returned its unanimous verdicts, convicting Lynch on two of the four counts levelled against him for raping the same child.Lynch was convicted for raping the child in December of 2010 and November of 2011.
The jury was, however, unable to arrive at verdicts for charges that he had also raped the child on January 1st and December 31st of 2012; and then again on January 25th of 2013.
The judge had ordered that Lynch spend a minimum of 35 years on each conviction before being paroled.
Around the Web