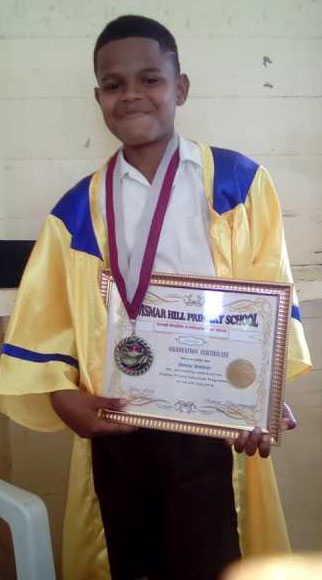 The sum of $1.8 million has been committed to assisting two Linden students to attend the schools at which they gained places at this year's National Grade Six Assessment (NGSA).
According to a Department of Public Information (DPI) media release, the commitments were made at a community meeting held at the Silver City Secondary School hosted by Minister of State, Joseph Harmon.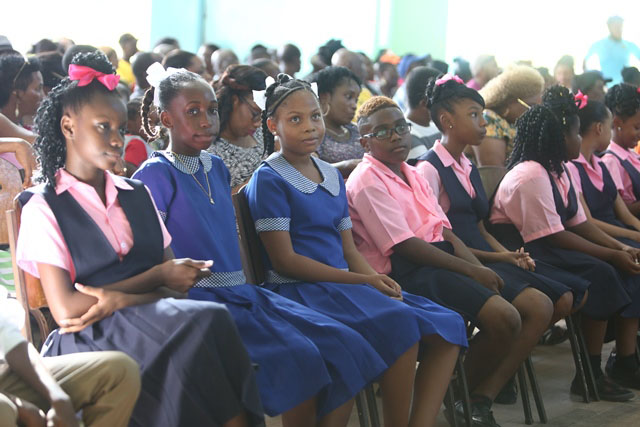 The NGSA students, including the region's top performer Shakina McGregor, along with Shaniya Flatts, Shakela London, Antwone Ward, Latonia Edwards, Zaria Jacobis, Zalika Dey, Tamira Bentley and Owen Hooper were recipients of packages from Harmon which included one laptop each, along with other school items, the statement said. The parents of, Zaria Jacobis, of One Mile Primary School, who was awarded a place at Queen's College, and Dimitry Waldron, of Wismar Primary School, who won a place at President's College, had indicated that their financial challenges would prevent their children from attending the respective schools.
According to the DPI release, overseas-based Guyanese Basil Blackman and businessman Kadim "Kads" Khan, both pledged $400,000 each, to assist the two students with attending the respective secondary schools .Three other residents pledged $600,000, $50,000 and 200 Euros, respectively. Blackman also presented each of the top ten students with $21,000 each, in addition to his $400,000 pledge.
According to the media release both children have succeeded in the face of physical challenges. Zaria experienced hers at birth, her mother stated, while Waldron has been living with a genetic eye disorder called congenital toxomoplasmosis.
Around the Web