President David Granger last evening joined with Ambassador of the French Republic, Antoine Joly and members of the French community in Guyana to celebrate France's National Day, commemorating the storming of the Bastille on July 14, 1789.
The reception was held at Cara Lodge on Quamina Street, Georgetown.
 According to the Ministry of the Presidency, the President in his address reiterated Guyana's appreciation for the role played by France in consummating the Paris Agreement on Climate Change. He said that Guyana and France, through the French Guiana, are part of the vast Guiana Shield in northern South America and share common concerns over the state of earth's environment.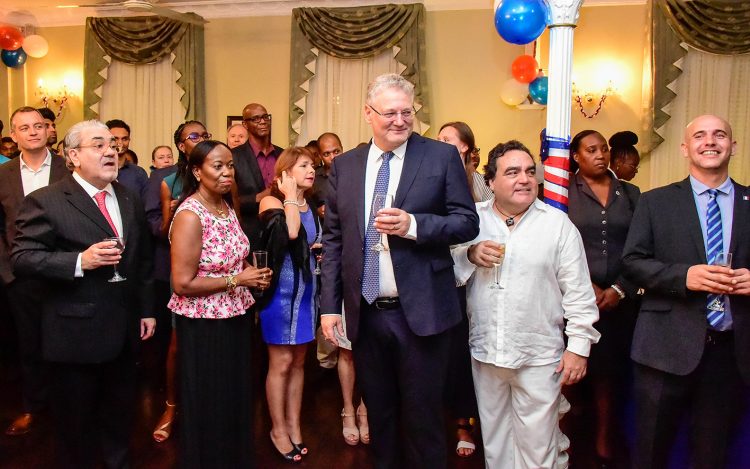 "Guyana is in transition towards becoming a 'green state' which will place increasing emphasis on the protection of our environment, the preservation of our biodiversity and the promotion of practical measures to ensure climate adaptation.
Guyana, in this regard, looks forward to extending its cooperation and collaboration with France in order to preserve the environmental security of the Guiana Shield," he said.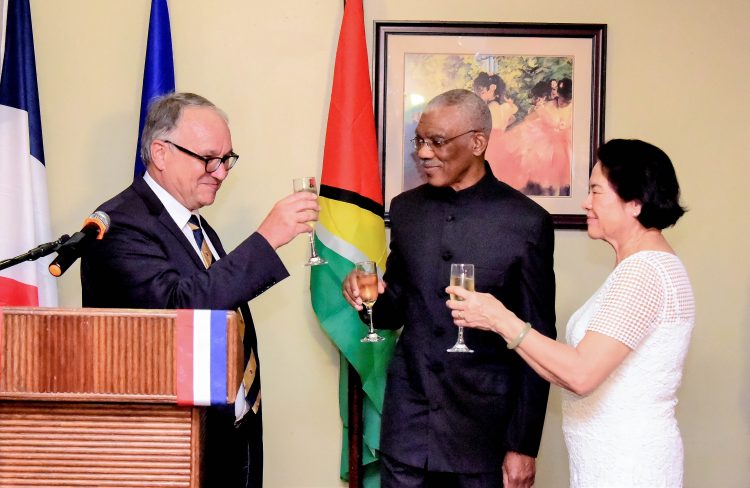 Ambassador Joly reminded the gathering of the French President, Emmanuel Macron's invitation to Heads of State, civil societies and other developmental partners to the Paris Peace Forum in November later this year, to deliberate on the necessity of better local and global governance. 
"I am happy also with our very good bilateral relationship that allows us to have a partnership of trust…our relationship will open up even more…with the decision of the French Oil Company, Total, to explore your oil resources," he said. 
Guyana and France established formal diplomatic relations on June 22, 1967.  
Around the Web