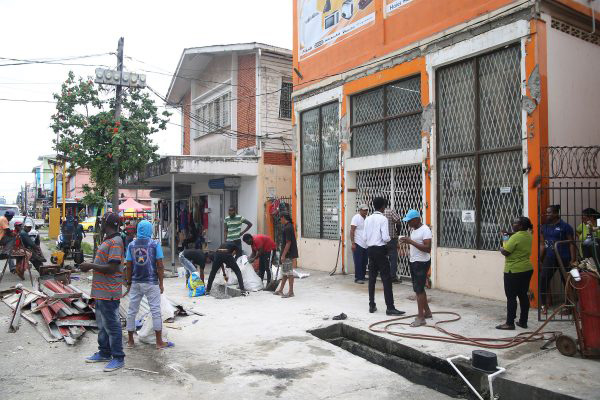 One of the vagrants who was hospitalised after an accident on Regent Street several weeks ago succumbed to his injuries on July 2nd at the Georgetown Public Hospital.
A press release yesterday from the Guyana Police Force stated that the man, whose name was only given as `Carpenter', remains unidentified. The police are  seeking assistance from the public in identifying the body. The body is at the hospital's mortuary awaiting a post-mortem examination.
The accident occurred at about 4 am on June 19th. According to an eyewitness, the car, a silver-coloured Toyota 212, which was heading east along the northern lane of Regent Street was speeding. The driver lost control of the vehicle and knocked the beams of the shed for the store, "Household Plus" where two vagrants were resting.
One vagrant was pinned by a metal beam after the shed fell. The eyewitness further said two ambulances along with a fire truck were on the scene. Firemen had to cut the beam to remove the man.
It is unclear if charges were laid against the driver and whether he may now face an upgraded charge as a result of the death of the vagrant.
The police are asking for anyone with information that can lead to the identification of the vagrant to make contact with the nearest police station or contact the police on telephone numbers 225-2672, 226-2411, 227-1152, 226-7065, 227-1611, 227-1149, 227-1270, 225-6940-9, 226-2917, 225-2700, 225-6411, 226-4585, 226-2917, 225-0593.  
Around the Web