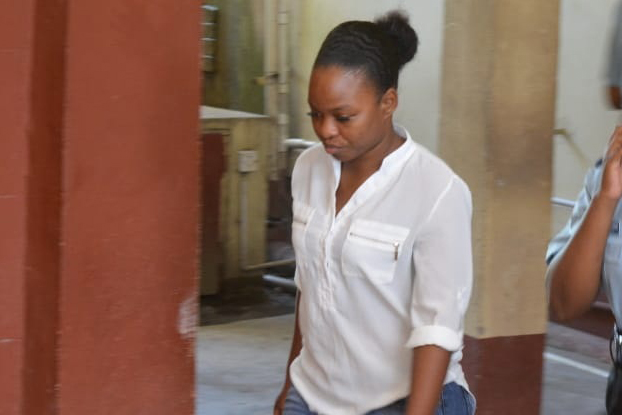 A Surinamese national, who police say was found with a large amount of currency strapped to her thighs after arriving in Guyana via a 'backtrack' route, was yesterday fined and ordered deported for illegal entry.
Gabriella Regina Ortiz, 24, admitted that on July 11th, at Springlands, she entered Guyana by sea and disembarked without the consent of an immigration officer. According to her attorney, Marcel Bobb, Ortiz arrived in May and had been granted a six-month-long stay.
He noted that it was his client's belief that she was allowed to come and go as she pleased within the six-month period.
Police prosecutor Gordon Mansfield, however, told the court that on the day in question, Ortiz entered Guyana via the Suriname 'backtrack' route and upon her arrival she was arrested by ranks of the Guyana Police Force's Narcotics Branch. 
He also reported that a search was conducted and a sum of money was found strapped to Ortiz' body.
Further checks were then conducted on her passport and it was revealed that she did not present herself to immigration.
Mansfield noted that the accused is being investigated for money laundering as €8,000 was found strapped to her thighs.
The Chief Magistrate subsequently fined Ortiz $20,000 or a default sentence of 21 days in jail. She also ordered that the woman be escorted to the nearest port of exit subsequent to paying the fine or serving the default sentence.
Around the Web