Poor maintenance of the canal is being blamed for stagnant water affecting some residents of Canal No. 2, on the West Bank of Demerara. 
According to Hassan Ali, a resident who contacted Sunday Stabroek, heavy rains on Monday last caused sections of the area to be inundated, affecting several cash crop and livestock farmers. He noted too that while water in the first half of the canal is low, water in the second half remains high; as a result, waterlogged yards have yet to drain. 
When the Sunday Stabroek visited the area, several yards were observed to be inundated by water which seemed to have been there for a while.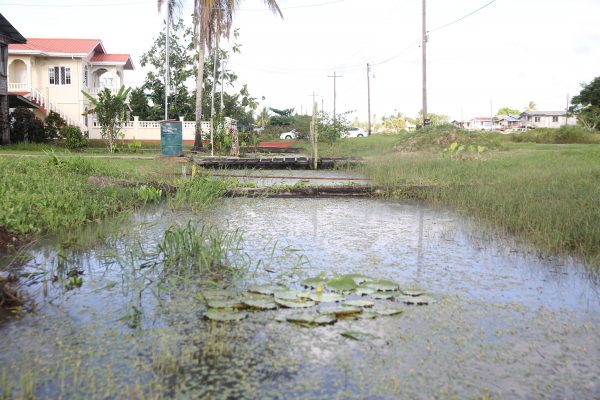 One farmer who spoke with this newspaper explained that the water rose within 90 minutes of rainfall on Monday and has not yet receded. As a result, he would have lost an estimated 3,000 pounds of cassava, while the majority of his pineapple plants remain under water. 
A relative of the man, said though they would have cleaned the area in hopes of water receding, their attempt proved futile. Additionally, the woman noted that workers are only sent to clean the main canal when water is high. 
"They always wait till water high to come clean, they don't do anything when water low. When they come, they come with cutlass to chop, chop the grass, they don't come with any machine to actually dig the canal," she added.
Around the Web