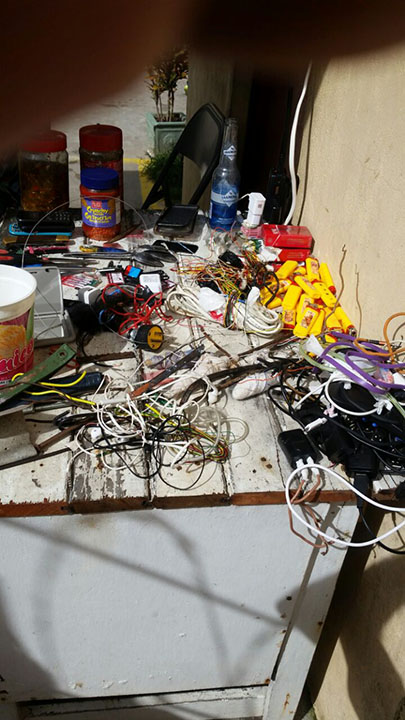 Ranks of the Joint Services yesterday morning conducted a three-hour search at the Lusignan Prison, on the East Coast of Demerara, during which they uncovered a quantity of contraband items, including phones, weapons and drugs.
Police spokesman Jairam Ramlakhan yesterday confirmed the search, which was conducted between 6 am and 9 am.
The items discovered were: 13 improvised weapons, a pocket knife, four pairs of scissors, four metal spoons, two hacksaw blades, three cellphones, two cellphone batteries, 24 lighters, 27 phone chargers, four earpieces, four phone casings, a memory card, three sim cards, two packs of needles, Ziploc bags containing marijuana, cigarettes, a quantity of wire, razor blades and two mirrors.
Security at the prison has come under close attention recently following  discoveries of contraband and continued attempts to smuggle drugs into the prison.
Around the Web