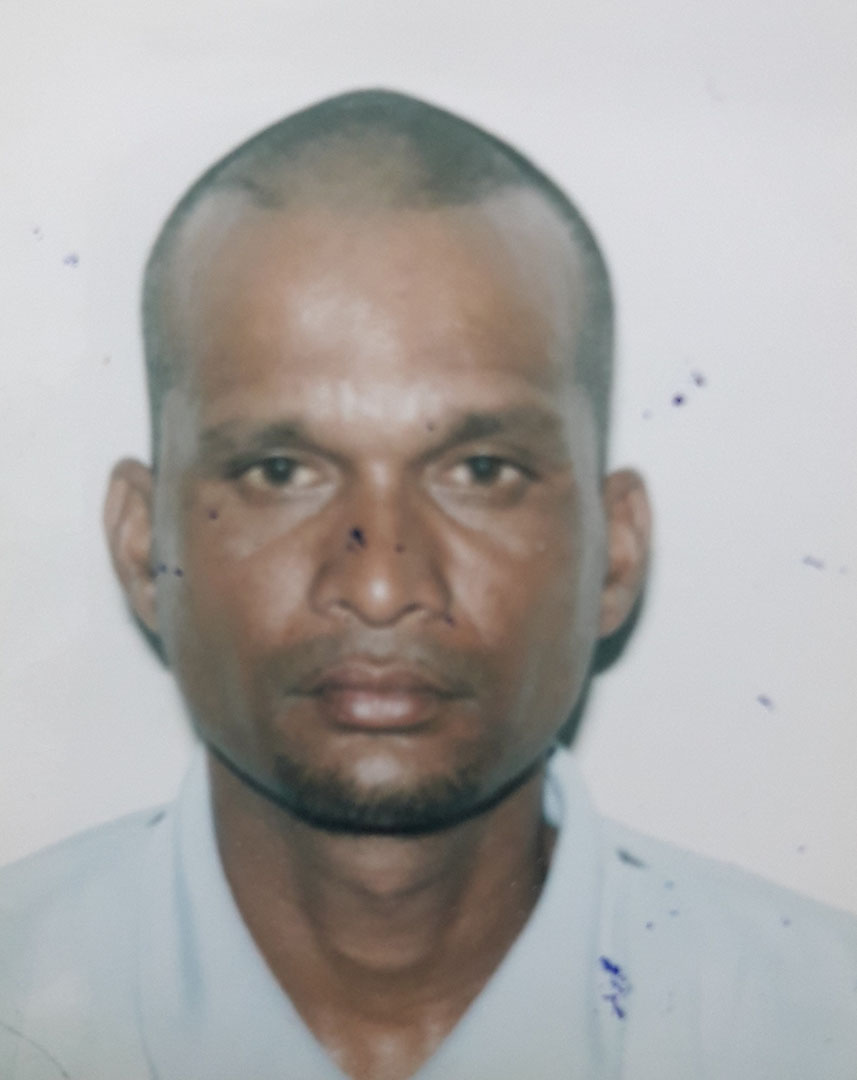 Three persons have been taken into police custody after a Rose Hall Town, Corentyne man, who was discovered with head and other injuries after a drinking spree, succumbed on Friday evening.
Dead is Wayne Sundarsingh, also known as 'Wino,' 43, a painter, of Lot 316, Fifth Street, Swamp Section, Rose Hall Town, Corentyne.
According to a police source, the persons in custody, who were reportedly drinking with Singh, told investigators that the man allegedly suffered a fall, which resulted in him being injured. However, Singh's mother, Moorti Sundarsingh, related that her son had suffered a number of injuries, which she believed were not consistent with a fall.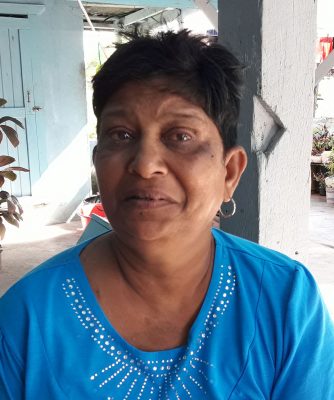 She related that on Friday evening, one of her son's friends came to her residence and informed her that since 2 pm that day, Wayne had been sitting in his yard, unresponsive. "He say let we go collect him before he dead in he [the friend's] yard," the woman said.
Moorti added that two of her daughters immediately rushed over to bring their brother home. After vain attempts to move him, police were summoned and Wayne was taken to the Port Mourant Hospital.
Moorti further said that her son, who had bruises on both sides of his hips and visible head injuries which caused swelling to his face and mouth, was shuttled from one hospital to another.
"At Port Mourant [Hospital], the doctor said is a head injury he get, that them can't do anything. [They] say…carry he down to New Amsterdam [Hospital].
When we go deh now is same thing the doctor say, them can't look after he. Now whilst going to Georgetown, we reach Fort Wellington Hospital and we go in and then them start work on he, work on he and then them get a message from the doctor to carry he back New Amsterdam Hospital. When we come back about six a them go in and them deh pressing he and he belly been already swell cause like he get a hit on it and one breathe he breathe and he gone," she said.
She said the last time she saw her son was midday on Thursday, when he came home from his friend's house to shower and return.
According to Singh, the house where her son was discovered was a place where he would usually hang out, and it is located a few streets away from their home. "He come Thursday and bathe and gone and he never come back… No matter how drunk he get he does always find he way home," she said.
The woman is calling on the police to conduct a thorough investigation, since she refuses to believe that her son could have fallen and sustained as many injuries as were related to her.  "Them say how he fall down but I think somebody beat he because that is nah fall down he fall down," she said. According to a police source, the three persons in custody will be held for further questioning and a post mortem examination is expected to be performed this week.
Around the Web