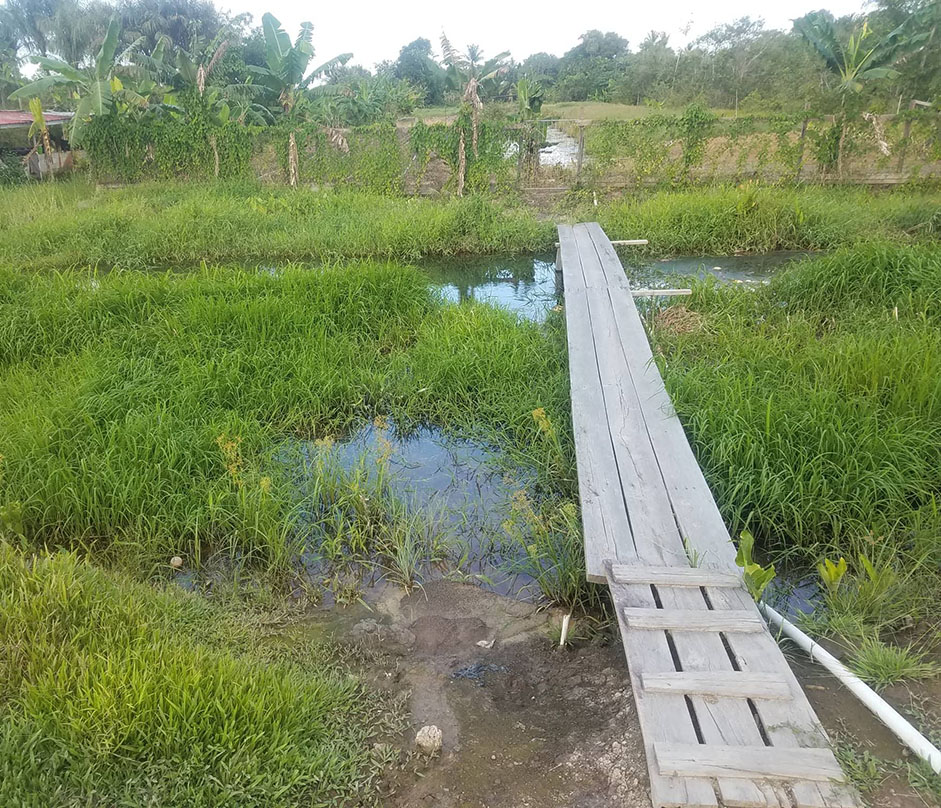 Farmers of Canal No 2 Polder on the West Bank of Demerara are continuing to call for help as they count their losses to floodwater which has remained on their farms since Monday.
The farmers related yesterday that the water has not yet run off. They blame the flood on the poor drainage in the area.
One farmer, Vicky (only name given) who plants peppers, bora and pak choi related to Stabroek News yesterday that he depends on the crops he plants for a livelihood. "Right now I got some bora that now start bear and I depend on that and all dead out now, plus I got some young crop that now start shoot out and everything dead. Most of the people that live here are farmers and this really affecting us."
Another farmer, K. Garbarran (only name given), stated that they went to the Neighbourhood Democratic Council but they are yet to do anything about the drainage issues, the man estimated his losses to be at about $1M. The man further related that one of the canals that is a main drain in the area is blocked and is in need of cleaning. Garbarran who plants bhaji, boulanger, bora, ochro and other vegetables to sell at the market said, "We went to the NDC before and them aint do nothing about it, we losing money and have families to take care of."
Both men stated that they maintain the drains around their farms but the flooding is due to the poor maintenance of the main drain in the area.
Around the Web