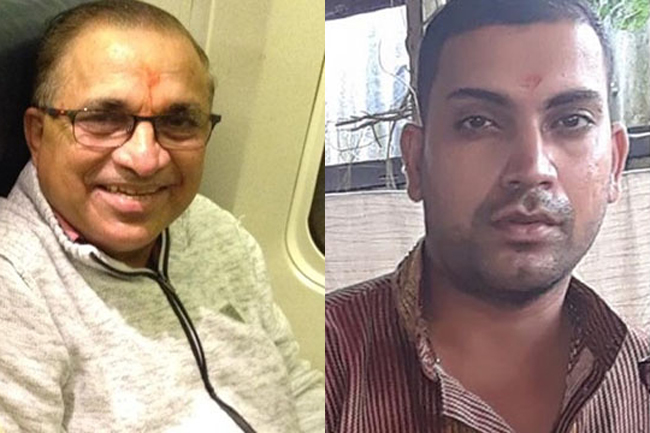 Police have sent their file on the murders of Pandit Deonarine Liliah and his son, Gopaul, whose partially-decomposed bodies were found in their Campbellville home last Tuesday with multiple stab wounds, for legal advice on charges.
This is according to Crime Chief Paul Williams, who told Stabroek News that several persons remained in police custody up to yesterday afternoon.
Among those in custody is a suspect who was held last Wednesday after he was found in possession of the victims' cell phones. He had told police that he bought the phones from a person fitting the description of the suspect who was arrested on Tuesday, hours after the discovery.
Another of the persons in custody has since admitted his role as a lookout.
The decomposed bodies of the Liliahs, bearing multiple stab wounds, were discovered last Tuesday in their 25 Craig and Delph streets, Campbellville home.
The discovery was made after their tenant, Leewattie Ganpat, 40, a home aid worker, reported that a strong stench was emanating from the upper flat of the house.
As a result, police went to the house and found the father and son lying in pools of blood.
Deonarine and Gopaul were last seen alive around 6 am on Saturday July 7th by Ganpat, when they had a conversation in the yard. The woman told police that later that night she heard footsteps in the upper flat of the house. At the same time, she said that she was using the internet when it was suddenly abruptly disconnected.
Autopsies have revealed that they both men died as a result of multiple stab wounds.
It is suspected that the men were killed during a robbery.
While there were no signs of forced entry into the house, Stabroek News was told that investigators have managed to obtain CCTV footage which shows a male scaling the western fence of the house and entering the home through the northern door.
The individual had escaped from the house with two bulky bags and a bucket.
Around the Web